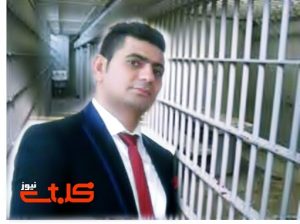 Christian convert Abdol-Ali Pourmand (38) was temporarily released on 25 November, after five weeks in prison, on a heavy bail equivalent to approximately €51,000.
Pourmand, known as Elias among his fellow Christians, is a minister in the Payam-e Aramesh (Message of Peace) house church in the south-western city of Dezful in Khuzestan province. He was detained by the security authorities on 21 October 2017.
Two days before Pourmand's arrest, plain-clothes security authorities raided and searched his home while he was working on his farm and confiscated Bibles, notebooks and Christian CDs. Later, he received a call from the Ministry of Intelligence summoning him to its office in Dezful. He went to the office and was arrested and later transferred to detention in the city of Ahwaz, capital of Khuzestan province, 150 km south of Dezful.
At the time of his arrest, Pourmand had been married for just two months. Three days after his arrest, he was allowed to make a short phone call to his wife. After about a month in prison, in another short telephone conversation with his family, he said he was constantly being transferred between different wards in the prison, and that prison guards had made one attempt to force him to participate in Islamic prayer, which he refused.
Another Christian convert arrested in Dezful in October, Mohammad Ali Torabi, was temporarily released on bail on 27 November. In prison, he and Pourmand were both forced to sign blank confession papers. This is believed to be a new method used by the government to fabricate evidence against Christians.
(Mohabat News)
Share this