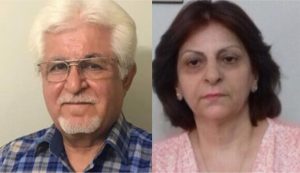 The appeal hearing for Pastor Victor Bet-Tamraz, his wife Shamiram Issavi Khabizeh and three Christian friends, scheduled for 1 June, has been cancelled, with no new date set.
Each of the five Christians has been sentenced to at least ten years in prison because of their house-church activities, and their appeal hearings were previously cancelled in September 2019, November 2019 and February 2020.
After a long wait at Branch 36 of the Islamic Revolutionary Court in Tehran, Victor, Shamiram and their lawyers were told the hearing had been cancelled. No reason was given and the lawyers were not allowed to approach the judge. Lawyers for their three friends, who are all converts from Islam, were not even allowed into the room.
Pastor Victor and Shamiram are Assyrian Christians who have been involved in ministry among converts for many years. They led the Shahrara Assyrian Pentecostal Church in Tehran before it was forced to close in March 2009, when they began a house church in their home.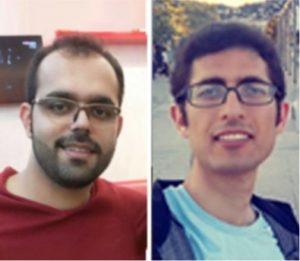 At an appeal hearing for Shamiram on 19 February 2019, presiding judge Ahmed Zargar decided to combine her case with two others. The first case involves Pastor Victor and two converts, Amin Afshar-Naderi and Kavian Fallah Mohammadi (pictured), who were arrested at a Christmas celebration in Victor and Shamiram's home in December 2014.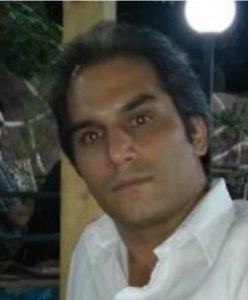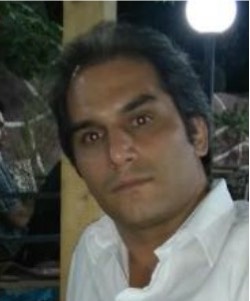 The second case involves another convert, Hadi Asgari (pictured) who was arrested at a picnic held by Christians in August 2016 – this second case also includes Amin Afshar-Naderi, who was re-arrested at the picnic. All those attending the picnic had been members of the Shahrara Assyrian Pentecostal Church before it was closed.
In July 2017, these four Christians were sentenced to ten years in prison plus a two-year travel ban for "acting against national security through the establishment of illegal house churches" and Amin was sentenced to a further five years in prison for blasphemy.
The third case involves Shamiram, who was summoned by authorities and interrogated in June 2017. In January 2018 she was sentenced to five years in prison for "acting against national security and against the regime by organising small groups, attending a seminary abroad and training church leaders and pastors to act as spies" and an additional five years for "gathering and colluding to commit crimes against national security".
All five are out on bail while they await their appeal hearing, and Kavian left Iran after a lawyer told him that he faced new charges and that his bail had been doubled.
"Going to prison would be unimaginable"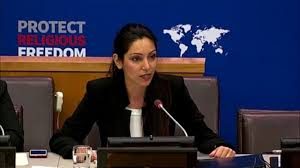 Victor and Shamiram's daughter Dabrina Bet-Tamraz (pictured), who lives outside Iran and advocates for her parents and other persecuted Iranian Christians, told Article 18 that the lawyers were "actually quite relieved" about the cancellation, as in the hearing just beforehand another client of one of the lawyers had failed to overturn a 15-year prison sentence. "They feared that if my parents had their hearing that their sentences would be confirmed as well," she said.
Before the hearing, Dabrina told Article 18 about her anxiety over the case. "Now that we have a new judge, we don't know how he will react to the details of the case," she said. "At the previous hearing he assured my parents that he will try to close the case and have it done with as soon as possible. What that means we don't know. I am worried, personally, and my parents, they keep going, they are strong and believe that God's will will be done.
"The last hearing, in February, which was postponed after they failed to summon Hadi, was before all of this coronavirus situation. I think that many things are now on hold due to Covid-19 and I know the prisons are still overcrowded. There's a lot of instability in the government, but how much it influences the Christian cases we don't know.
"My parents have tried to keep the social distancing and hygiene measures as best as they can, but if they go to prison, prisons are anyway not healthy environments for elderly people. So going to prison, at their age (Shamiram is 64, Victor 65), with my mum's heart issues and my dad's blood pressure issues and other problems, would be unimaginable."
Speaking at a human rights event in Washington DC in December 2019, Dabrina described how Iranian Christians suffer while their cases "drag on indefinitely". She said the "lack of process and the lengthy waiting time is a torture to these people, to my family, and to all the others whose family members have been arrested for the peaceful practice of their faith".
(Article 18/Middle East Concern)
Share this