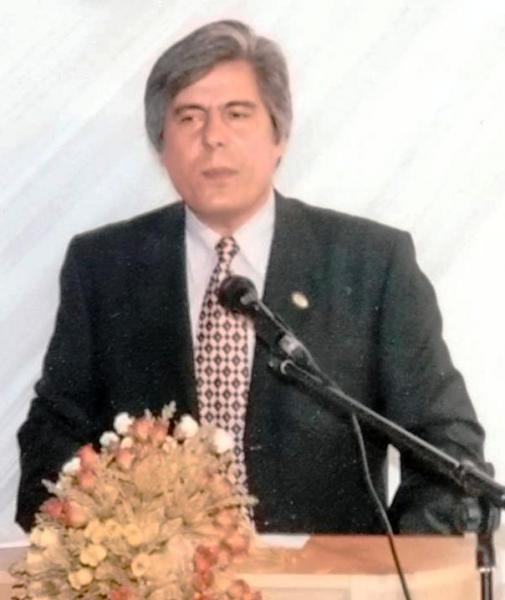 Imprisoned pastor Behnam Irani's condition is deteriorating rapidly. Sources close to Benham say that the authorities intend to kill him by denying him medical treatment.
"The prison scheduled a time for him to have surgery several months ago, but mysteriously this decision was reversed, and he was not allowed to receive medical attention," Jason DeMars of Present Truth Ministries told Morning Star News. "Those close to the case believe this is a deliberate attempt to bring about the conditions so that Pastor Behnam would die in prison as a result of his sickness." In summer 2012 the prison doctor had told Behnam that surgery would be performed to stop his internal bleeding.
Behnam (41) has sustained serious injuries during brutal beatings by prison guards and other inmates, leaving him with difficulty walking and vision problems. He is suffering from acute stomach ulcers and colon complications, resulting in weight loss, severe bleeding and a blood infection. In July 2012, Behnam began vomiting blood and losing consciousness; since then he has lost more than 4.5 kilos (10 pounds) and his skin has turned yellow. In early December it was reported that he is unable to speak.
Behnam is from the city of Karaj near Tehran in northern Iran. He became a Christian in 1992 and has been a pastor since 2002 – like Youcef Nadarkhani, he is a pastor in the Church of Iran. He is married to an Armenian Christian, Christine, and they have a daughter, Rebecca (10) and a son, Adriel (3).
The Iranian authorities have been pursuing Behnam for years. In January 2011, he was sentenced to a year in the notoriously violent Ghezal Hesar Prison in Karaj, for alleged "actions against national security" – leading house-church worship, according to Present Truth Ministries. (Iranians who leave Islam for Christianity are often charged with anti-state activities.)
Following a failed appeal in October 2011, a judge ordered that Behnam must follow that sentence by serving a five-year prison sentence that had been given (but suspended) in 2008, for alleged anti-state activities and apostasy. There are fears for Behnam's life, as a verdict of apostasy can lead to the death penalty. Prison authorities and fellow prisoners have told him that he will not leave the prison alive.
Ghezal Hesar Prison, 20 kilometres northwest of Tehran, houses Iran's most violent criminals, who are put in cells along with critics of the regime. Prison staff members frequently torture and physically abuse the inmates, deny them access to medical care and leave them in very unhygienic conditions, according to a recent report by the International Society for Human Rights. In March 2011, the prison made headlines when 14 people were killed and 33 wounded during a prison revolt.
Letter from prison
Present Truth Ministries has published a letter of Christian teaching that Behnam wrote in prison in October 2012. The letter mainly focuses on Behnam's thoughts about the imperative to love unconditionally, arising from his encounters with fellow prisoners – some extracts follow.
"Personally, I have talked about this unique element (love) over and over, and so have millions of servants and believers during the two millenniums but it is surprising that the same matter is severely declining in the church, and day by day, there is a reduction in its biblical quality which was planted in our hearts by means of the faith in Jesus Christ and the work of Holy Spirit. Here in the jail, most of the prisoners are addicted to many types of illegal drugs, especially, crystal meth. I observed that this drug develops a condition that is called illusion. In this condition, individuals assume what is not real to be real and react to it, somehow the root of much of the murderous violence that is happening among prisoners here, is a result of the illusion caused by crystal meth abuses. Unfortunately it seems the church is having the illusion about love and in this ignorance it is receding from the truth of Jesus' love more and more."
"God says, if we need Jesus' love for our forgiveness, we also have to give this chance to others. If he holds our hands not to fall in the ups and downs of the faith path, we also have to aid the weak, and cover the weaknesses of our brothers and sisters with love. Otherwise, our improper judgment can stop their growth."
"In jail I have attained new experiences about love, I realised, I have not benefited from Christ's love, and I am empty. Here, I live with cellmates that you can hardly see something positive in their lives and personalities. Neither God nor common values of the society have any place in their lives and thoughts. They don't think about anything but negative values, abhorrent acts, learning new experiences in crimes and nasty literature… I remember that Jesus Christ was sacrificed for their sins too… I become weary of myself for being unable to reflect this love to the darkness of my surroundings. I never condemn anyone. If I do, I myself am much worthier of condemnation." (Morning Star News, Present Truth Ministries)
Share this