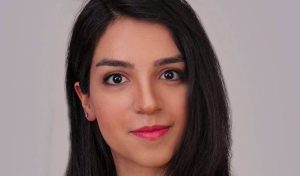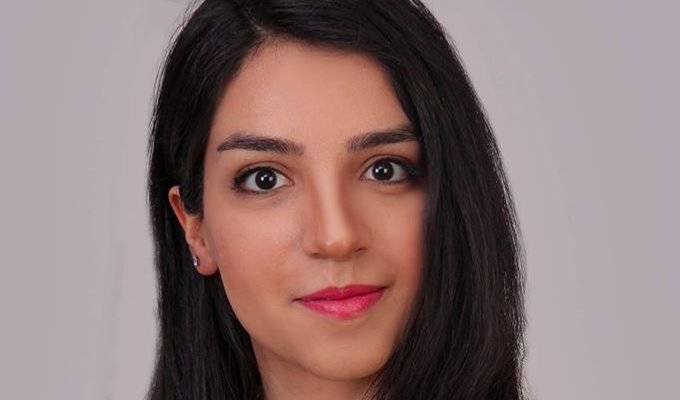 UPDATE 13 FEBRUARY 2020: Mary is being held in Qarchak Prison, about 35 km south of Tehran. Bail has been set, but while her family was obtaining the amount needed, Mary's case was transferred to a higher court, which has yet to decide whether to grant her temporary release from prison. She has been charged, but the charges are not yet known, and she has been provided with a lawyer not of her choosing. Article 18 reports, "She has been able to call home a few times to reassure her family that she is OK." Qarchak is a women's prison and is notorious for the terrible conditions in which inmates are held.
Christian rights activist Fatemeh Mohammadi (21) was arrested on 12 January 2020 in Tehran and taken away to an unknown location. There has been no news of her whereabouts and her family is very concerned.
A former Muslim, Fatemeh has chosen to be known as Mary since her conversion, and is one of few Christian activists still living in Iran. Last month, she was expelled from her university and two years ago she spent six months in prison as a result of her house church activities.
Mary was arrested near Tehran's Azadi Square, where protests were taking place following Iran's accidental shooting down of a commercial passenger plane. Several protestors were arrested, but it is not clear if Mary was taking part in the protests.
Earlier on the day of her arrest, she had posted several tweets about government repression, saying Iranians face "soft repression" through being given only news that the regime wants them to read – she tweeted that the regime is "institutionalising false beliefs through selective coverage of the news". Mary used hashtags that translate as "hard-pressed" and "suppression is the norm".
Expelled from university
On 21 December 2019, Mary was expelled without explanation from Tehran's Azad University on the eve of her English-language exams. The previous day, she had tweeted about the cases of nine Christian converts in Rasht who had been sentenced to five years each in prison and one convert in Karaj, Mahrokh Kanbari, who had been sentenced to one year in prison.
Asked by Iranian Christian rights organisation Article18 if she believed her activism had led to her expulsion, Mary replied: "Of course, all the activities, writings, statements and any action taken by members of minority groups and activists, especially those living in Iran, is constantly monitored by the Islamic Republic… Any such activism could lead to being denied a right, and my recent tweets may have made the authorities even more determined."
She also told Article 18, "Depriving me of my education is certainly intended to exert pressure upon me, and silence me."
Previous imprisonment
Previously, Mary spent six months in prison for her membership of a Tehran house church. She was only 19 when she was detained at a meeting on 18 November 2017 and jailed in the women's ward of Evin prison. On 7 April 2018, Judge Ahmadzadeh of Branch 26 of the Revolutionary Court of Tehran sentenced her to six months in prison on charges of "membership in proselytising groups," "Christian activity" and "acting against national security through propaganda against the regime". She was released after serving her sentence.
Since her imprisonment, Mary has often been harassed, including being summoned to intelligence offices on 29 September 2018 and harshly interrogated.
Detained for "improper" wearing of hijab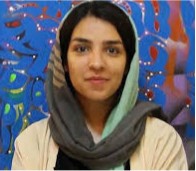 On 9 July 2019, Mary was arrested again and faced new criminal charges after she went to the police to complain that she had been assaulted by a woman on a bus over her "improper" wearing of her headscarf.
Human Rights Activists News Agency said a witness reported that Mary was sitting in the bus when a chador-wearing woman, named only as Mousavi, insulted her and told her to wear her headscarf properly. Mousavi attacked Mary, pushed her in the chest and beat her face until her nails were covered in blood. The bus driver stopped the bus and the two women went to the police station, where Mary filed a complaint against Mousavi. However, the police let Mousavi go and arrested Mary. She was detained until 3am the following morning, when she was released on bail with a warning.
A court hearing in October 2019 resulted in Mary being acquitted of having improper hijab. Her attacker was also acquitted of causing bodily harm.
Campaign for all Christians to be allowed to go to church
In 2019, Mary began a campaign calling for all Iranian Christians – whether from Christian families or converts from Islam – to be given the right to worship in church buildings. She highlighted the fact that the recognised, historic church buildings are only open to Christians from Iran's Armenian and Assyrian communities, not to Persian (Farsi-speaking) Christian converts.
She pointed out that recognised Christians are monitored to ensure they do not share their faith with Muslims and said she cried after her first visit to a church, because the priest said he did not want to talk to her. "They put people under pressure," she said, "And so if people want to know about Christianity, they say nothing, because it's too dangerous."
New joint report
On 20 January, Article 18, Christian Solidarity Worldwide, Middle East Concern and Open Doors published a joint annual report for 2020 on the situation of Christians in Iran. The report details cases of individual Christians and churches targeted by the authorities in 2019 and calls on Iran to fulfil its obligations under national and international law by releasing all those detained because of their religious activities, returning confiscated church property and upholding the right to freedom of religion or belief.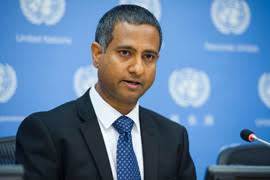 The report also calls on the UN Special Rapporteur on freedom of religion or belief, Ahmed Shaheed (pictured), to investigate the ongoing mistreatment of Christians and other religious minorities in Iran, and for Iran to allow the UN Special Rapporteur on the human rights situation in Iran, Javaid Rehman, to visit the country.
(Article 18/Christian Solidarity Worldwide/Human Rights Activists News Agency/Middle East Concern)
Share this