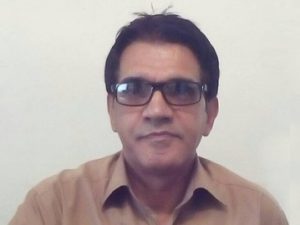 Christian prisoner Naser Navard Gol-Tapeh (46) is being denied access to the medical treatment he needs for severe gum infection. Advocacy group Article 18 reports that he has asked for medical treatment several times but has been denied it by the authorities in Evin Prison, where he is serving a ten-year prison sentence because of his Christian activities.
Naser's severe gum infection requires immediate medical attention, and he is in great pain. His family has expressed growing concern over his health – one family member told Article 18, "If he does not receive immediate medical attention we are afraid he might lose all of his teeth."
Naser, who is a convert from Islam, was arrested in June 2016 in a raid on an engagement party held by Christians in a suburb of Tehran. He was charged with "acting against national security through the formation and establishment of an illegal church organisation in his home". In May 2017, he was sentenced to ten years in prison, and in January 2018 he was admitted to Evin prison to serve his sentence.
Read Church in Chains' new Prisoner Profile of Naser Navard Gol-Tapeh.
(Article 18/Mohabat News/World Watch Monitor)
Share this