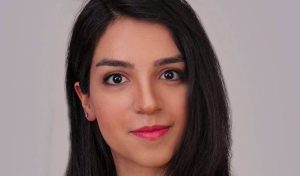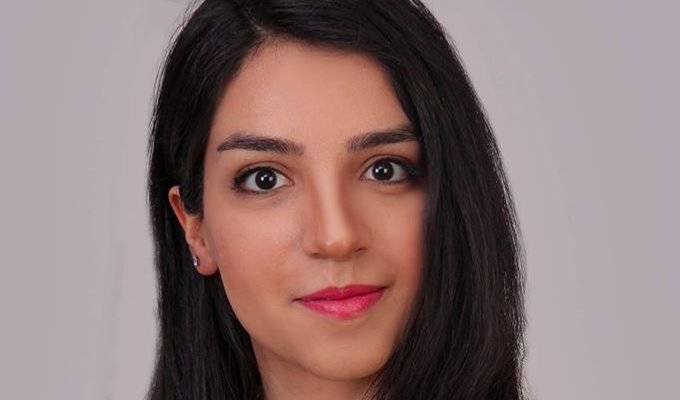 Christian rights activist Fatemeh (Mary) Mohammadi has been badly beaten and strip searched and is being detained in the notorious Qarchak women's prison. A former Muslim, she has chosen to be known as Mary since her conversion.
Mary (21) was arrested on 12 January 2020 near Azadi Square in Tehran during protests following the shooting down of a Ukrainian passenger plane. Several protestors were arrested, but it is not clear if Mary was taking part in the protests. She has been repeatedly harassed by the authorities and in 2018 spent six months in Tehran's Evin prison for her house church activities.
For several weeks, Mary's whereabouts were unknown and her friends and family were increasingly anxious, but the Human Rights Activists News Agency (HRANA) has discovered that she is being held in Qarchak women's prison (pictured) in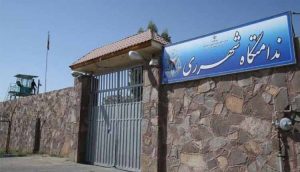 Varamin, about 35 km south of Tehran. She is one of around 2,000 women in the overcrowded prison. A report about Qarchak prison published by HRANA in 2019 described it as having the worst reputation among women's prisons in Iran, and in December 2019 it was one of two Iranian prisons the US sanctioned for "gross human rights violations" including abuse, arbitrary beatings, little drinking water and "creating an environment for rape and murder".
Mary was badly beaten in Azadi square where she was arrested and also while being taken to Vozara detention centre in Tehran, handcuffed back to back with another woman, the handcuffs put on in a particularly uncomfortable cross shape. Male and female officers beat her so severely that the bruises were visible for three weeks.
At Vozara detention centre, Mary was forced to sit on the ground in a yard for hours in extremely cold weather and was denied food for the first 24 hours of her detention. She was then interrogated by three officers who gave her forms containing thirty questions, which she refused to answer without a lawyer present. She was also strip-searched twice by female officers who told her that if she refused to remove her clothes, they would rip them off her.
The next day, Mary was taken to Branch 6 of the prosecutor's office in Evin prison and charged with "disrupting public order by participating in an illegal gathering". Bail was set and Mary's family was able to obtain the amount needed, but the prosecutor did not accept her bail and the case was transferred to a higher court, which has yet to decide whether to grant temporary release.
On 12 February, Article 18 reported, "She has been able to call home a few times to reassure her family that she is OK."
Background
In 2018, Mary spent six months in Evin prison for her membership of a Tehran house church, and since her release she has been harassed by the authorities. In 2019, she began a campaign calling for the right for Iranian Christian converts to worship in church buildings – Iran's recognised church buildings are only open to Christians from the Armenian and Assyrian communities, not to converts from Islam.
In July 2019, Mary faced criminal charges, eventually quashed, relating to "improper" wearing of hijab. The charges were brought after she made a complaint to police of an assault against her.
In December 2019, Mary was expelled without explanation from Tehran's Azad University on the eve of her exams. The previous day, she had tweeted about several Christian converts who had been given prison sentences.
(Article 18/Human Rights Activists News Agency/Iran Human Rights Watch/Middle East Concern/Open Doors)
Share this