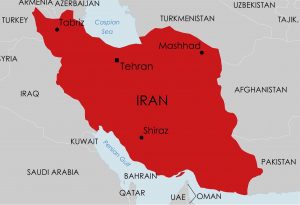 The Iranian authorities have announced that nine Christians were arrested during Christmas week in Alborz province, northwest Iran. They bring the number of Iranian Christians arrested in November and December to over 150. Most were allowed to go home after a few hours or days, but suspected leaders remain in detention.
Tasnim news agency, which is linked to Iran's Revolutionary Guards, reported that five evangelical Christians were arrested on 26 December and four earlier in the week, although it is not clear exactly when. Their names have not been reported.
Iranian Christian leaders say they have come to expect increased numbers of arrests of Christians at Christmas, a time when many Iranians are attracted to Christianity, but that the situation over Christmas 2018 was more severe than in recent years. There is speculation that different branches of the security forces may be competing for funding by demonstrating their effectiveness in arresting Christians.
Sisters beaten under interrogation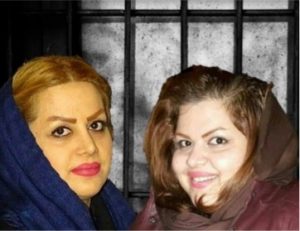 Earlier in the month, sisters Shokoufeh Zanganeh (30, pictured on left) and Shima Zanganeh (27) were among four Christian converts arrested in Ahvaz, southwest Iran, on 2 December. Thirteen plain-clothes Revolutionary Guards raided four homes, confiscated Bibles, Christian literature, phones and computers and took the Christians away for interrogation. At the same time, another group of security officers raided and searched the house of the Zanganeh sisters' parents.
The Zanganeh family made multiple inquiries to local authorities to find out the whereabouts of Shokoufeh and Shima, but officials would tell them nothing.
The sisters had been arrested on the charge of "acting against national security by promoting Christianity" and taken to the Amanieh Intelligence Office in Ahvaz. Security officers beat them badly during interrogation, and prison authorities called the family to report the beatings. After a few days, Shima was able to make a short phone call to inform the family that they were both being detained in the Amanieh Intelligence Office.
On 12 December, the sisters' cases were sent to Branch Twelve of the Revolutionary Court of Ahvaz, where the judge granted them conditional release on a very heavy bail. After their court appearance, the sisters were transferred to Sepidar prison in Ahvaz.
Family members were able to raise the bail, but each day when they tried to pay it, court officials told them, "the judge is not in today". Mohabat News commented at the time, "There are suspicions the Iranian authorities are delaying their release to give time for the marks of their beating on the two sisters to heal before they are released conditionally."
Eventually the sisters were released on bail – Shokoufeh on 25 December and Shima on 31 December. They will remain free until their trial.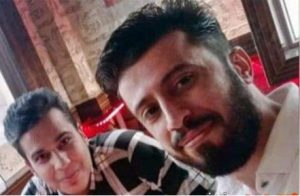 The other two Christian converts arrested in Ahvaz on 2 December, Farzad Behzadi (30, pictured on left) and Abdollah Yousefi (34), had their houses searched and were taken for interrogation. They are being held in a prison in Mollasani, Khuzestan province, 43 km north of Ahvaz.
Farzad was at work in a customer support centre for Tejarat Bank when security authorities summoned and arrested him. They took him to his house to search for Christian materials, but were unable to find any. Farzad called his sister a few days after his arrest and asked her to bring two Bibles he had hidden in his room to the Intelligence Office, which suggests that his interrogators had pressurised him to give up his Bibles as evidence of conversion to Christianity to be used against him in court.
Abdollah was arrested at his home, which security authorities raided and searched, confiscating a Bibles and worship CDs before taking him to the detention centre.
Sources close to Farzad and Abdollah told Mohabat News that when their families went to the Intelligence Office to inquire about them, security officials turned them away harshly, insulted them and said the men had been arrested under "political" charges and that they would have to wait until their court date to find out anything.
Mashhad couple arrested in front of daughter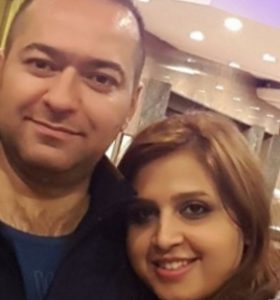 On 6 December, several intelligence agents raided the home of Christian couple Amir Taleipour (39) and Mahnaz Harati (36) in Mashhad, north-east Iran, and arrested them in front of their seven-year-old daughter.
Amir and Mahnaz have not been allowed to communicate with family members, nor been permitted access to legal assistance, and their daughter is being cared for by family members.
Jamshid Derakhshan released on bail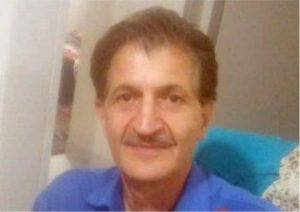 Jamshid Derakhshan (64) is one of about one hundred Christians arrested in the greater Tehran region at the end of November – at least seventy were arrested near Karaj (capital of Alborz Province, 40 km west of Tehran) and thirty others in the city of Damavand and other parts of Tehran Province. Jamshid was temporarily released on bail on 16 December, and his case is pending in the Seventh Branch of the Revolutionary Court.
Armed intelligence police arrested Jamshid on 30 November on his way to attend a house church meeting in Hashtgerd, 30 km from from his home in Karaj. Family members had no news of him until 12 December, when he was able to make a phone call to tell them he was being held in Rajai Shahr prison in Karaj and would soon be released on bail. They were worried about his health as he suffers from a stomach illness.
During the first two weeks of his imprisonment, Jamshid was kept in solitary confinement and was taken for multiple interrogation sessions, during which his interrogators told him he had been arrested for "spreading evangelical and Zionist Christianity" and accused him of playing a role in the rapid expansion of Christianity and spreading Islamophobia. They claimed that turning Iranian people from Islam is a plan devised by Israel through evangelical Christianity. During the interrogations, the intelligence officers tried to fabricate other charges linked to Christianity, asking him questions about moral issues such as drinking alcohol at meetings and inappropriate relations between men and women in the house church.
Jamshid was forced to sign a disclaimer before being temporarily released on bail. During the interrogations, he developed a disorder in his right eye due to anxiety, and is still struggling with the disorder outside prison.
Since Jamshid converted to Christianity thirty years ago, he has been summoned to court three times and lost his job as an aviation officer with a government agency due to his faith.
(International Christian Concern/Iran Human Rights Monitor/Middle East Concern/Mohabat News/Morning Star News/World Watch Monitor)
Share this