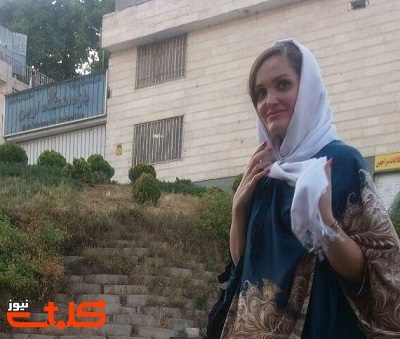 An Iranian court has refused to release Christian prisoner Maryam Zargaran (37) despite a medical report from prison officials confirming the seriousness of her condition.
The court met and considered the case but refused to release Maryam at the request of the Iranian Ministry of Intelligence. Maryam's health has deteriorated considerably since she began a hunger strike on 5 July seeking her "immediate and unconditional release" in view of the inadequate treatment of her health issues. Maryam's condition is causing deep concern to her family and friends.
Prison medical staff say that her blood pressure is very low, she has pains and numbness in her feet – possibly early signs of Multiple Sclerosis – and that she is suffering psychologically as a consequence of her imprisonment.
Background
Maryam was arrested in January 2013 in connection with her work on Pastor Saeed Abedini's orphanage project – he was also imprisoned, but was released in January 2016. Maryam was charged with "acting against national security" and was sentenced to four years' imprisonment, which she began in July 2013 in the women's ward of Evin Prison. In September 2013, she had a heart attack in prison, for which she was treated in hospital.
Maryam was also granted medical leave in October 2015 due to numbness in her limbs and joint pain. She was diagnosed with lumbar disc disease, arthritis and osteoporosis. However, Maryam was forced to return to prison after a few days before treatment could be completed.
In spring 2016, Maryam had also developed nausea and pain in her head and ears, and suffered severe weight loss. She was in desperate need of hospital treatment. Initially, the prosecutor's office refused to grant medical leave but after she became critically ill while on hunger strike, she was granted permission to leave prison on 6 June to receive treatment on deposit of a bond of 350 million toman (€105,000).
On 19 June, the court ordered Maryam to return to prison. As she was not well enough, her family applied for an extension, but the prosecutor's office refused to extend her leave and threatened to retain the money submitted as a bond. On 27 June, members of Maryam's family escorted her back to Evin Prison.
UPDATE (4 AUGUST): Maryam ends hunger strike
Maryam ended her hunger strike on Sunday 31 July after prison authorities promised a fairer handling of her case.
Sources close to Maryam's family report that they have been able to visit her and heard her saying authorities have given her some positive promises which eventually convinced her to break her hunger strike.
It is not clear what those positive promises by Iranian authorities could bring for Maryam. Her hunger strike has been her last chance of raising her voice to pressure Iranian authorities to treat her case fairly.
Maryam's friends and family are relieved and pleased that she has ended her hunger strike and have asked for prayers that:
a. Maryam will know God's encouragement, recovery and strengthening
b. the Lord will also encourage and support Maryam's family
c. those responsible for blocking Maryam's request for unconditional release will have a change of heart, and that Maryam will be released from prison soon
d. God will move the Iranian authorities and officials to love mercy and act justly
(Middle East Concern/Mohabat News)
Share this