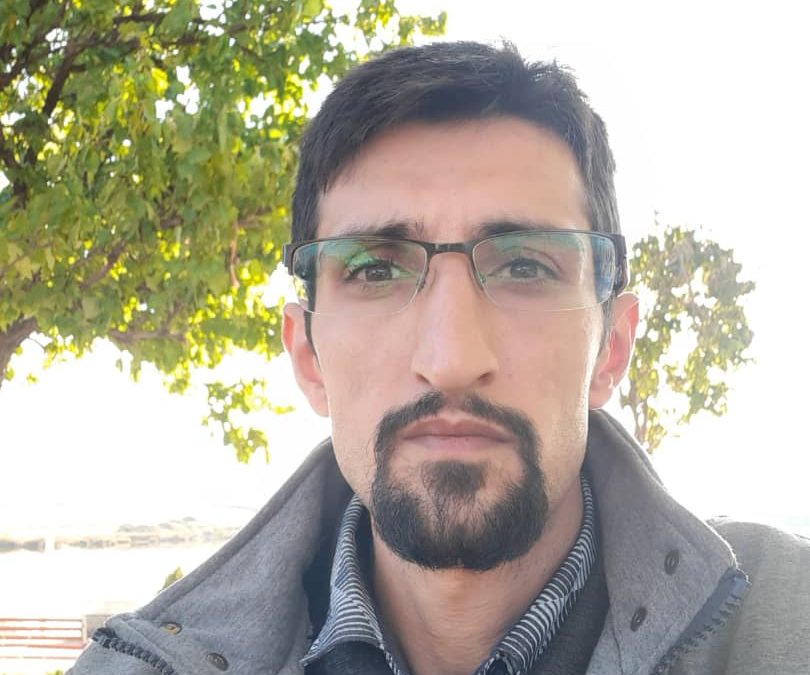 Christian convert Ebrahim Firouzi has had his sentence of two years' internal exile extended by eleven months because the authorities said he took unauthorised leave of absence from exile. He took brief leave in December to sort out affairs relating to his mother's death.
Ebrahim was sent into internal exile in November 2019 in the remote southeastern city of Sarbaz, near the border with Pakistan, after spending over six years in prison on charges relating to his Christian activities. The sentence of internal exile was connected to a one-year prison sentence he received in 2014 for "propaganda against the Islamic Republic".
Leave requested
In December 2019, Ebrahim requested leave from Sarbaz to sort out family affairs in Hamedan, the city where he grew up. His mother had died while he was in prison and there had not been enough time between prison and internal exile to deal with her affairs.
Local authorities in Sarbaz told him that a short leave of absence should not be a problem, but that they needed to check with the authorities in Robat Karim, where Ebrahim lived prior to his imprisonment. He was told to wait for their response, but having not heard anything for several days he went ahead with his plan, leaving Sarbaz on 13 December and returning six days later.
On his return, Ebrahim was informed that his absence had been reported to the judicial authorities in Tehran and that he should have obtained permission from the court in Robat Karim. He immediately flew to Robat Karim and obtained a letter signed by a judge authorising his absence.
When Ebrahim returned to Sarbaz on 27 December, he was told that he should have sought permission from the prosecutor's office in Tehran, not Robat Karim. He was advised not to sign in daily with the authorities (as required by the terms of his sentence) until the matter was resolved because he was likely to be summoned to Tehran and if he went it would be seen as a second leave of absence, the punishment for which would be to serve the remainder of his sentence in prison.
Ebrahim followed this advice, hoping to hear from Tehran within a few weeks, but he heard nothing until 12 March, when he received a letter informing him that his sentence had been increased by eight months for violating its terms, plus an extra three months to cover the period during which he had failed to provide signed proof of his presence in Sarbaz.
The letter of notification declared that the ruling was final, with no option to appeal, and the judge included false information about Ebrahim's case, citing one charge that he had never faced ("cyber-spying") and another that he had once faced but had been acquitted of ("propaganda against Islam").
Ebrahim told Iranian Christian rights organisation Article 18, "The court has given a final verdict, without giving me an opportunity to explain or to defend myself, and uses charges against me which are either unrelated, or I've been acquitted of. Therefore I have decided to take this matter to the media, to demand an explanation, and make my voice heard, as this is an example of a miscarriage of justice by the Iranian judiciary."
Interview
An English-language version of an interview Ebrahim gave Hovsepian Ministries in January 2020 was published recently. The interview is conducted by founder Joseph Hovsepian, son of Iranian martyr Haik Hovsepian, a Christian leader who was murdered in 1994 after protesting the government's persecution of Christian converts.
In the interview, Ebrahim speaks about how he became a Christian, his experiences in prison and how he is settling in to life in internal exile. Watch the interview.
Read Ebrahim Firouzi's Prisoner Profile.
(Article 18/Hovsepian Ministries/Middle East Concern/Mohabat News)
Share this