Five Christian converts have been summoned to prison to begin or resume serving sentences handed down because of their house-church activities.
Milad Gourdazi, Amin Khaki and Alireza Nourmohammadi were ordered to turn themselves in to prison authorities in Karaj on 10 November to begin serving three-year sentences. The three men have all spent time in prison previously because of their Christian activities.
View video message from Milad Gourdazi
Separately, Habib Heydari and Sasan Khosravi were ordered to report to Bushehr Central Prison on 11 November to complete one-year prison sentences, having been imprisoned in February but released on furlough in March. Sasan is the brother of Sam Khosravi who, with his wife Maryam Falahi, has been fighting for custody of their adopted daughter Lydia since a court ruled that she be removed from their care because as Christians they are "unfit" to be her parents (Lydia is considered to be Muslim).
Milad, Amin and Alireza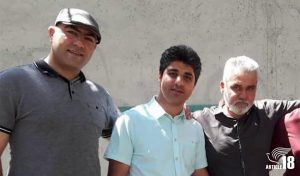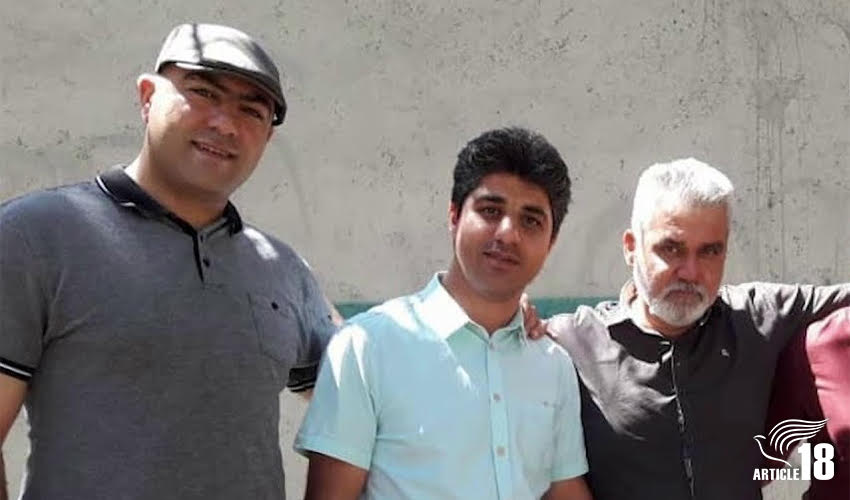 The charges against Milad, Amin and Alireza followed coordinated raids by intelligence agents on their homes, and the homes of nine other Christian families in Fardis in northern Iran, in November 2020. The agents confiscated phones, laptops, Bibles and other Christian literature, none of which has been returned.
No arrests were made, but in the space of two weeks in January and February 2021 a member of each family was summoned for interrogation and ordered to sign a commitment to refrain from meeting together either in person or online. When the Christians refused to sign, they were threatened with long prison sentences and told it would be better for them if they left the country. Article 18 reports that this is the first known example of intelligence officials demanding that Christians sign a commitment to have no further social engagements together at all, including online.
In May, Milad, Amin and Alireza, who are members of the Church of Iran, were summoned to the Prosecutor's Office in Fardis, interrogated and charged with "engaging in propaganda that educates in a deviant way contrary to the holy religion of Islam". They were released on bail and told to report weekly to the intelligence police for six months. Seventeen other church members were interrogated and threatened with imprisonment or other punishments such as employment restrictions.
In June, the three Christians were each sentenced to five years in prison, the maximum sentence under Article 500 of Iran's penal code, and fined. Their appeal was heard in August and their convictions were upheld, but their prison sentences were reduced to three years and the fines cancelled.
Milad received a summons to prison for 21 September, but the three men were then informed that an additional hearing had been scheduled for 16 December and they remained out of prison while they waited. Now, however, they have been told that their presence is not required at that hearing.
Milad, Amin and Alireza were the first Christians known to be charged and convicted under controversial new amendments to Article 500 of Iran's penal code, which deals with "propaganda against the state" and allows prison sentences of between two and five years, deprivation of civil rights such as voting for up to 15 years and heavy fines for "any deviant educational or propaganda that contradicts or interferes with the sacred Sharia".
The amendments came into force in March 2021 and rights groups warned that they could be used to clamp down on unrecognised religious minorities, including Christian converts. Milad, Amin and Alireza will also be the first Christians sent to prison under the newly-amended article.
Habib and Sasan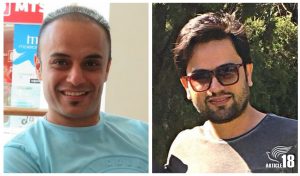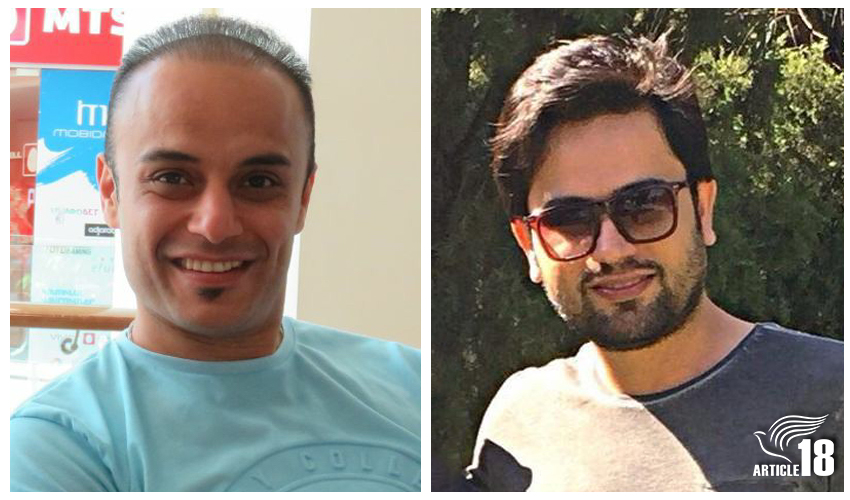 Habib Heydari and Sasan Khosravi were among seven Christian converts from Bushehr in southwest Iran arrested in coordinated raid on their homes in July 2019.
The other five were Sasan's wife Marjan Falahi, Sasan's brother Sam Khosravi and his wife Maryam Falahi (Marjan's sister), Pooriya Peyma and his wife Fatemeh Talebi. Sasan and Sam's mother Khatoon Fatolahzadeh was also arrested but was released later the same day on age grounds.
In June 2020, the seven Christians were convicted of "propaganda against the state through promoting Christianity" under Article 500 of the penal code. They received a variety of sentences, including fines and work bans: Habib, Sasan and Sam were given one-year prison sentences, their wives were fined and Pooriya received a 91-day sentence. Sasan and Sam were also sentenced to two years in exile following their release, including a ban on any work within their profession – the hospitality sector – and Maryam was banned from working for any national institution, including the hospital where she had worked for twenty years.
Only Habib, Sasan and Sam appealed, but the appeal court upheld their sentences on 27 January 2021. The women paid their fines and Pooriya chose to serve his sentence, entering Bushehr Central Prison along with Habib and Sasan on 9 February. He was released after 52 days.
In March, Habib and Sasan were allowed home on furlough, which was extended until last week, when Bushehr Revolutionary Court ordered them to return to prison on 11 November.
(Article 18, Middle East Concern)
Share this