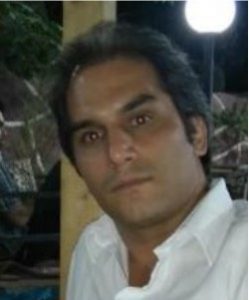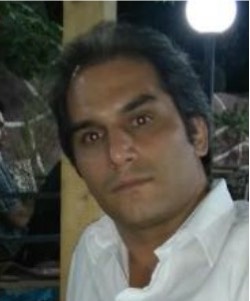 Hadi Asgari (40), a Christian convert from Islam, has been granted conditional release after posting bail. He left Evin Prison on 11 April after twenty months' imprisonment and is waiting for his appeal against his ten-year sentence to be heard. The hearing, which has already been postponed, is expected to take place either on 25 April or 8 May, but Hadi has not yet been given a written summons.
Hadi's family overcame financial challenges to post bail, but for some time the Court of Appeal refused to grant temporary release on bail, ordering that Hadi be kept in prison until his appeal hearing. At the time of the refusal, Kiarash Aalipour of advocacy group Article 18 told Mohabat News, "Previously, Hadi's family did not have sufficient financial ability to post the heavy bail required for his release. Now that they have pulled their resources together and have their finances ready the judge brings various excuses to postpone his release on bail."
The Court of Appeal's decision was reconsidered, however, and bail conditions were agreed following Hadi's appearance before a judge on 4 February 2018.
Background
Hadi was arrested with four other Christians in August 2016, when security officials raided a picnic attended by families on a fishing trip to Firuzkuh in the Alborz mountains, 150km north-east of Tehran. The five are, left to right, Mohamad Dehnay, Hadi Asgari, Amin Afshar Naderi, Ramiel Bet-Tamraz and Amir Sina Dashti.
Hadi and Amin Afshar Naderi, also a convert from Islam, spent 82 days in solitary confinement in the notorious 209 ward of Evin prison while investigation of their case was underway. They were put under pressure to convert back to Islam, but refused – Middle East Concern reported that Hadi faced particularly intense pressure during interrogation. Later, they were transferred to ward 4 of the prison.
On 4 July 2017, Judge Ahmadzadeh, head of the 26th Branch of the Revolutionary Court in Tehran, sentenced Hadi to ten years in prison for "acting against national security through evangelism" plus a two-year ban on leaving the country.
Amin was tried with Hadi and is due to have his appeal heard at the same time. Judge Ahmadzadeh sentenced Amin to 15 years in prison: ten years for "acting against national security by organising and conducting house-churches" plus five years for "insulting the sacred" (blasphemy). He was also banned from leaving the country for two years after his prison term.
Hadi and Amin went on hunger strike on 5 February 2017 to demand medical care – Hadi had been refused treatment for a kidney infection – and to protest about delays in their case. On 12 February, Amin's blood pressure dropped and he became very ill, but he was refused medical attention. On 14 February, the head and deputy head of the Attorney General's office visited Hadi and Amin in Evin Prison and promised to investigate their case. The two Christians were promised medical care and ended their hunger strike.
On 11 July 2017, however, Mohabat News published an open letter to the authorities in which Amin stated his intention to "terminate my life slowly" through another hunger strike protesting about harsh and unfair treatment. He was released on bail on 25 July, pending his appeal – after 19 days without food he had lost 10 kg, had low blood pressure and was very unwell.
The three other Christians arrested at the picnic were released on bail in 2016: Mohamad Dehnay and Ramiel Bet-Tamraz in October and Amir Dashti in December.
Pastor Victor Bet-Tamraz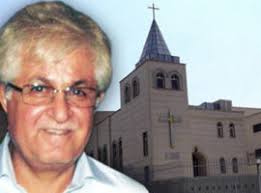 A third Iranian Christian is expected to have his appeal heard at the same time as Hadi and Amin: Assyrian Pastor Victor Bet-Tamraz, who was tried at the same time as Hadi and Amin, and who – like them – has not yet received a written summons for the appeal hearing.
Pastor Victor, who led the Tehran Assyrian Pentecostal Church until the Ministry of Interior shut it down in March 2009, is appealing a ten-year sentence for "acting against national security". He was arrested at a Christmas celebration in his home on 26 December 2014 along with his wife, son and twelve converts to Christianity, one of who was Amin Afshar Naderi. Most of the detainees were released that night, but Pastor Victor and Amin were charged with "conducting illegal evangelism" and held in Evin Prison, mostly in solitary confinement, until Amin was released on bail in February 2015 and Pastor Victor on 1 March 2015.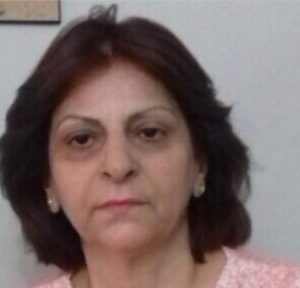 On 6 January 2018, Pastor Victor's wife Shamiram Isavi Khabizeh was sentenced to five years' imprisonment for "acting against national security and acting against the regime by organising small groups, attending a seminary abroad and training church leaders and pastors to act as spies". She was arrested in June 2017, released a day later on bail and is appealing her sentence.
Pastor Victor and Shamiram are the parents of Ramiel Bet-Tamraz, one of the five Christians arrested at the picnic.
(Mohabat News/Middle East Concern/World Watch Monitor)
Share this