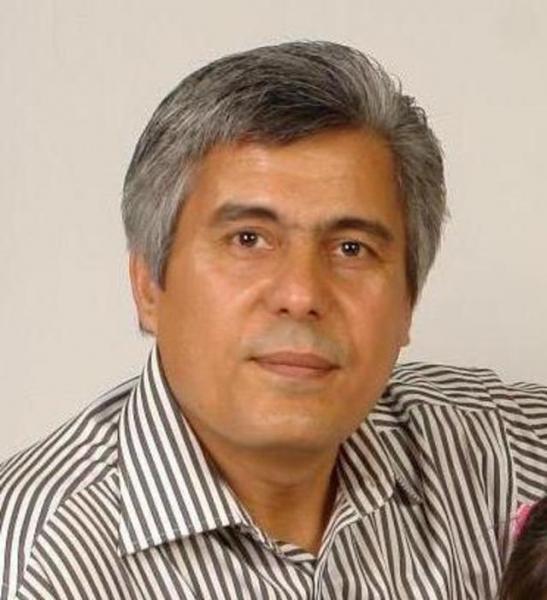 Pastor Behnam Irani (41), from the city of Karaj near Tehran in northern Iran, has developed a blood infection as a result of an ongoing intestinal complication, and is so ill that he can barely speak. He is in prison for holding house church services and leading Muslims to Christ.
Until now, Pastor Irani has been denied hospital treatment for severe bleeding due to chronic stomach ulcers and complications with his colon, and there are concerns that without adequate medical care he may have only weeks or months to live. In July 2012 Pastor Irani began vomiting blood and losing consciousness. He was sent to the prison nurse station but was not treated for the ulcer, and was quickly transferred back to his cell.
On 6 August, news emerged that the prison doctor has informed Pastor Irani that surgery will be performed to stop the internal bleeding. His family requested that the surgery take place in a hospital, but the request was denied and the surgery will be performed in prison. There are concerns about the sanitary conditions regarding surgery in the prison, as it is common to have prisoners with contagious diseases receiving treatment there. It is not yet known when the surgery will take place.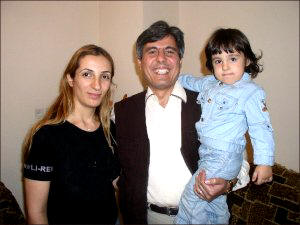 Pastor Irani is married to an Armenian Christian, Christine, and they have a daughter, Rebecca (10) and a son, Adriel (3). Pastor Irani became a Christian in 1992 and has been a pastor since 2002 – like Youcef Nadarkhani, he is a pastor in the Church of Iran.
ARRESTS AND IMPRISONMENT
Pastor Irani has been arrested twice. On the first occasion, he was arrested in December 2006 and released on bail in January 2007. In February 2008 the Appellate Court in Tehran gave him a five-year suspended sentence (he was not required to go to prison, but was free on a five-year probation). The charges were "action against the state" and "action against the order".
In April 2010, officers of the Ministry of Intelligence and Security entered a house church service, assaulted Pastor Irani, took him into custody, interrogated the congregation and confiscated Bibles, Christian literature and DVDs. Pastor Irani spent two months in prison and was released on bail in June 2010. In January 2011 he was tried for and convicted of "crimes against national security" – holding house church services and leading Muslims to Christ. On 31 May 2011 a warrant was issued for his arrest, so he turned himself in to Ghezel Hesar Prison and began serving a one-year sentence. Shortly before Pastor Irani was due to be released on 18 October 2011, he was informed by letter that he was now required to serve his five-year prison sentence from 2008.
During the first few months of Pastor Irani's imprisonment he was held incommunicado in a small cell, where guards repeatedly woke him from sleep as a form of psychological torture. He was moved into a cramped room where inmates could not lie down to sleep, before being transferred to his current cell, where he has sustained regular beatings from cellmates and prison authorities. As a result of injuries sustained during these assaults, Pastor Irani has difficulty walking and vision problems. Prison authorities and fellow prisoners have informed him on various occasions that he will not leave the prison alive.
APOSTASY
As well as concerns about Pastor Irani's health and his safety in prison, there are fears for his life, as the verdict against him includes text that describes him as an apostate, for which the sentence is death.
In the written verdict from 2008, the appeals court recommended that the prosecutor should pursue an apostasy death sentence against Pastor Irani, stating, "Considering the explicit confessions of the abovementioned individual during the trial, that his father and mother were Muslims and he, himself, also opted for Islam when he reached maturity, and then left the holy religion of Islam and became a Christian. And that he also deceived a group of people into leaving Islam. Therefore as mentioned in … [Islamic religious text] … the abovementioned individual is definitely an innate apostate, and the sentence for innate apostasy is death." (CSW, Present Truth Ministries)
Church in Chains has sent an urgent appeal to the Iranian Ambassador to Ireland – urging the Iranian government to ensure that Pastor Irani receives the urgent medical attention that he needs.

Share this