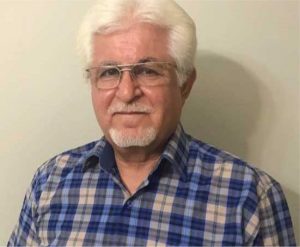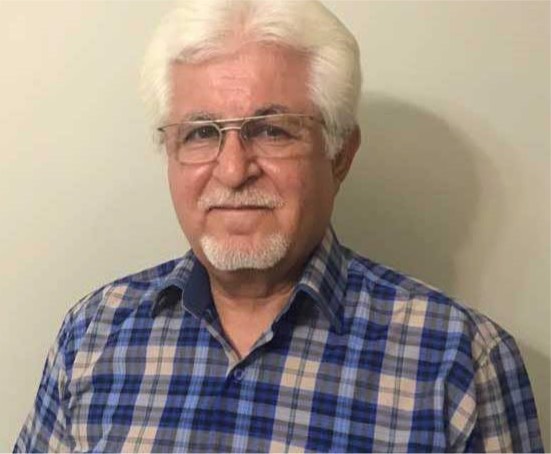 Pastor Victor Bet-Tamraz has spoken to Article 18 about his ministry in Iran, his arrest and experience of solitary confinement, his long-drawn-out court case and the reasons why he and his wife Shamiram Issavi had to flee the country in August.
In the thirty-minute video interview, Pastor Victor describes leaving Iran after his appeal against his ten-year prison sentence failed as the "hardest decision of my life". He and Shamiram led the Assyrian Pentecostal Church in Tehran before it was forced to close in 2009 and then began a house church in their home. They endured years of persecution for their ministry among Christian converts and in 2017 Pastor Victor was sentenced to ten years in prison for "acting against national security through the establishment of illegal house churches".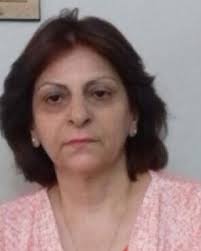 Six months later, Shamiram (pictured) was sentenced to five years in prison for "acting against national security and against the regime by organising small groups, attending a seminary abroad and training church leaders and pastors to act as spies". They remained out of prison on bail while waiting for their appeals to be heard, and fled Iran on 15 August following the rejection of their appeals.
Pastor Victor told Article 18 that he began working with the legally-recognised Assyrian Pentecostal Church in Urmia in northwest Iran in 1975. He spent time studying in India between 1979 and 1984 and then settled in Tehran, where he led the Shahrara Assyrian Pentecostal Church. He also travelled to minister in other Iranian cities.
Pastor Victor explained that the authorities targeted him because he ministered to converts from Islam and used the official language, Persian, rather than the Assyrian language. Christian teaching and praying in Persian is forbidden, Persian Bibles are banned and churches must not admit Muslims.
Pastor Victor was often interrogated and in 2009 the Ministry of Intelligence began issuing threats. Eventually his church was raided and closed, followed by churches he had worked with in other cities.
House church raid
After their church was closed, Victor and Shamiram began to lead worship and Bible studies in their home, being very careful and vigilant about security. He explained that this was a different kind of church experience, working with small groups rather than preaching sermons to large gatherings.
On 26 December 2014, their home was raided during a Christmas gathering, when up to seventy intelligence agents entered with no warrant – Pastor Victor remarked, "At some points there were more of them in the house than there were of us." They interrogated those present, photographed and filmed them and checked ID cards.
Eventually everyone was allowed to leave and at half past midnight the agents took Pastor Victor away. They also took almost one thousand books, bank documents and personal belongings, some of which have never been returned.
Solitary confinement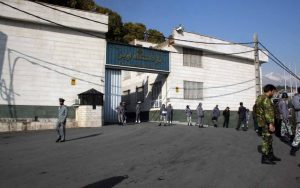 Pastor Victor was held for 65 days in solitary confinement in Tehran's Evin Prison (pictured). His cell was on Ward 209, which he explained "is a famous ward for political prisoners – and my case was considered completely a political and security-related case. It seems Christianity, or at least Protestantism, is considered fundamentally political! You are inside a cell that is 2.2 metres long, 1.5 metres wide and 4 metres high. The lights are constantly on for 24 hours. The light on the door is on, the light on the wall behind you is on, the light in the hallway is on, and 'Quran Radio' is on for 24 hours."
Pastor Victor had to ask permission to visit the toilet and they made him wait before allowing him to go, and any time he left the cell he had to wear a blindfold. His time in prison included 13 days of interrogation but he refused to cooperate by naming any other Christians, so his imprisonment was prolonged. The guards also tried to force him to make a confession to camera, but he refused.
He experienced eight days of feeling very unwell, especially at night, when he couldn't sleep and had palpitations, but it was only after eight days of asking the guards that they allowed him to see a doctor.
Despite being held in such terrible conditions, Pastor Victor reflected, "In solitary confinement I enjoyed 65 days with Christ."
"A game for the cat, but death for the mouse"
Pastor Victor was eventually released on bail and waited over two years for a trial that he said lasted two minutes. He remarked that his only crime was to "love Christ and worship God, and that this is a crime for Christians in Iran", and described the years of waiting for his and Shamiram's appeals to be heard as "very difficult".
"It was a very difficult time, all this waiting," he said. "There were usually three or four appeal hearings scheduled each year, and when they announced the date – two months before each hearing – your worrying started and you no longer had peace of mind, because you didn't know what would happen. Then there is the hearing itself, when it is just you and the judge. There is no one else. The lawyer is with you, but they [the judges] don't listen to anyone anyway. It seems they have already decided. It's just a game. You come and go. But when this game is over, that's the hard part. There is a saying in Persian: 'It's a game for a cat, but death for the mouse.' You experience this death several times during each year – at least three or four times – so in three years, if you add it up, we experienced this twelve times!"
Pastor Victor added that throughout those very difficult years "by God's grace" he always felt supported and he expressed his thanks to all those who had prayed for him.
Decision to leave
On 19 July 2020, Pastor Victor's lawyer phoned to tell him that his appeal had been rejected. Explaining his and Shamiram's "extremely difficult" decision to leave Iran, he said: "I didn't want to leave Iran at all. If they gave me two years, three years in prison, I would have endured it. But they issued the verdict very late, and I am almost 66 years old now. You can imagine, if I would go to prison now, I would go in alive, but most likely I wouldn't come out alive… But leaving Iran was the hardest journey I've ever made. You can't easily leave your homeland, where you grew up. The hardest part of a person's life is leaving his homeland. Your homeland is where you belong. My 'belongings' weren't a house, a car, or the streets. My 'belongings' were the people I served for 45 years all over the country. It was love, it was affection, it was hope, it was life; it was sitting at each other's tables. Being separated from these dear people is extremely difficult. I think every Iranian who has had these experiences knows what pain it causes in the hearts of human beings. It was the hardest decision of my life, and one I was forced to take."
Describing his and Shamiram's first week outside Iran as "really hard", he explained: "There were a lot of memories: hope, picturing the eyes of the people you said goodbye to, the people whose absence is hard and won't allow you to be very comfortable here. It's true that you have no problem physically, but mentally you are somewhere else; those 'belongings' I talked about are somewhere else: they can never be left or forgotten. We hope to see them again one day."
Amin, Kavian and Hadi
Three Christian converts whose cases were linked with those of Victor and Shamiram – Amin Afshar-Naderi, Kavian Fallah Mohammadi and Hadi Asgari – recently told Article 18 that they want to let their supporters know they are safe and well outside the country.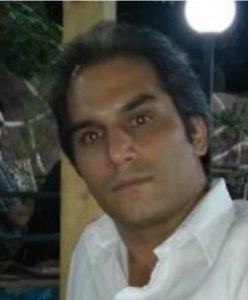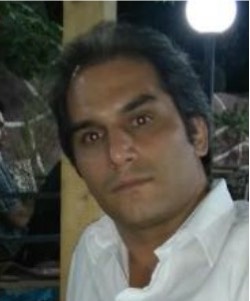 Amin and Kavian were arrested at Victor and Shamiram's Christmas celebration in in December 2014, while Hadi (pictured) was arrested at a picnic with other Christians including Victor and Shamiram's son Ramiel Bet-Tamraz in August 2016. Each was sentenced to ten years in prison plus a two-year travel ban for "acting against national security through the establishment of illegal house churches" and Amin was sentenced to a further five years in prison for blasphemy. They also lost their appeals.
The three Christians told Article 18 that they wished to let everyone know they are OK, albeit still suffering the scars of a long court battle because of their house-church membership.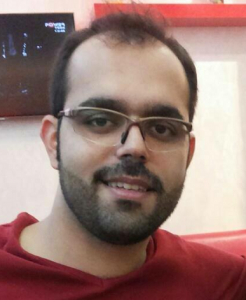 Amin (pictured) said he had lived "six years of uncertainty" since his arrest, adding that the pressure he was under left him with a nervous tic for which he has been prescribed medication.
"I miss my country, Iran, very much," he said. "Before prison, I had travelled to foreign countries many times, but I never decided to emigrate. Today, I am very sad that I have been forced to seek refuge in another country, no matter how much better the conditions may be there."
He also told Article 18: "I say with tears that, according to the teachings of the Bible, we tried to be good citizens in Iran and not to act against the law, but the government inflicted serious injuries upon us with an iron fist and such cruelty. But we pray for the rulers, for those who harassed us, insulted and slandered us, humiliated and ridiculed us, tortured and destroyed us, harmed us and our families, confiscated our property. We pray for them and forgive them."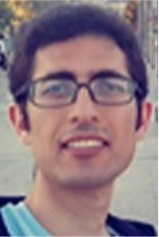 Kavian (pictured) said he decided to flee after he realised the implications of his ten-year sentence. "I had no idea that when you have a criminal record it means you don't have a work permit, you can't get an official job, and you have no idea how long you'll have to remain in this state of uncertainty," he said. "It took two years [after my arrest] in all before they summoned me for my last defence, when they made other serious accusations against me, which made my case even more severe. Then, finally, the following year, they sentenced me to the ten years in prison, and the delay to the process puts huge psychological pressure on you. Of course we appealed the verdict, but finally, after another three years, when no official trials took place, the appeal court approved the verdict – very strangely without a face-to-face hearing that my lawyer could have attended."
Kavian was recently summoned to begin his sentence (which he will not do as he is outside the country) but neither Amin nor Hadi has yet received an official summons.
(Article 18)
Share this