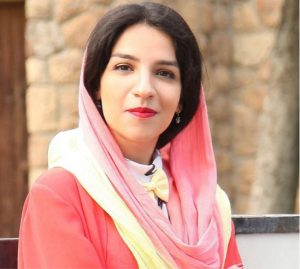 On 18 January Christian rights activist Fatemeh Mohammadi (22) was arrested for being dressed "improperly". She was told by Iranian guidance patrol (also known as morality police) that her trousers were too tight, her headscarf was not adjusted properly, and she should not be wearing an unbuttoned coat.
A former Muslim, Fatemeh has chosen to be known as Mary since her conversion and is one of few Christian activists still living in Iran. Mary has been arrested several times in recent years:
In January 2020, Mary was badly beaten during her arrest in Tehran and detained for six weeks in the notorious Qarchak women's prison. She was subsequently given a suspended three-month sentence plus one day in prison, and ten lashes.
In July 2019, Mary faced criminal charges, eventually quashed, relating to "improper" wearing of hijab. The charges were brought after she made a complaint to police of an assault against her.
In 2018, Mary spent six months in Evin prison for her membership of a Tehran house church.
Denied work and education
Mary says she has been unable to return to her work as a gymnastics instructor since her release from prison in February 2020, despite good relations with her employer.  She is convinced that her employer has been put under pressure by intelligence agents to prevent her return to work.
In December 2019, Mary was expelled without explanation from Tehran's Azad University on the eve of her English-language exams.
In October 2020, in a reflection written at the start of the current academic year, Mary described the impact the deprivation of education has had: "The one deprived of education soon realises how much more there is to it than the simple lack of presence on a campus, decoration of a wall with a degree, or even just the joy of learning in the classroom. Everything is affected. Your work, income, social status, identity, mental health, satisfaction with yourself, your life, your place in society, your independence."
She finished her reflection with this hopeful statement: "I don't seek pity, lamentation, or mourning. I stand here only to expose these unspoken dimensions of oppression, until the day comes when I see the realisation of the inalienable rights of every victim of human rights violations, and celebrate the imminent fall of the oppressor and tyrant, and to purify humanity as soon as possible from this shameful stain of injustice." 
(Article 18)
Share this