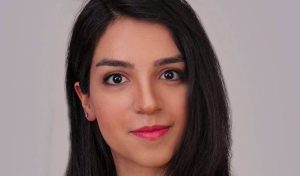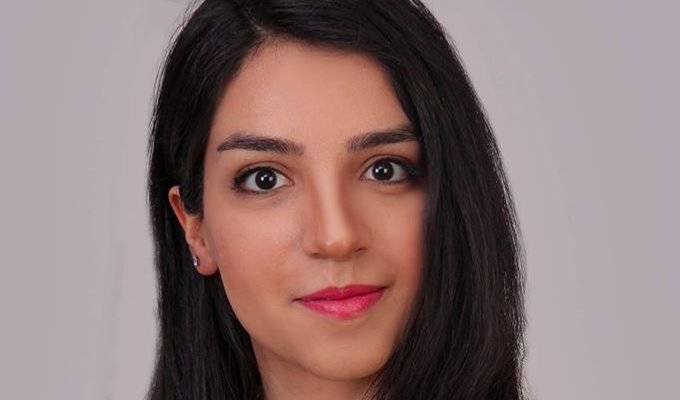 Christian activist Mary Mohammadi was released on bail from Qarchak women's prison on 26 February. Her court hearing was scheduled for 2 March, but was postponed and no new date has been set.
UPDATE April 2020: On 21 April, Mary was notified that she had been given a suspended sentence of three months and one day in prison and ten lashes for "disturbing public order". Mary commented afterwards, "There was no evidence against me, so I ought to have been acquitted." She has decided not to appeal, explaining: "We have refrained from appealing against the verdict because the appeal courts have turned into confirmation courts!"  
UPDATE March 2020: On 12 March, Mary tweeted that her court hearing has been rescheduled for 14 April 2020. The postponement is thought to have been due to the coronavirus outbreak.
Mary (21) was arrested on 12 January 2020 near Azadi Square in Tehran during protests following the shooting down of a Ukrainian passenger plane. It is not clear if she was taking part in the protests. A convert from Islam, Mary has been harassed by the authorities repeatedly and in 2018 spent six months in Tehran's Evin prison for her house church activities.
After her arrest in January, Mary was severely beaten, handcuffed back-to-back with another woman, strip searched and denied food for 24 hours. She was charged with "disrupting public order by participating in an illegal gathering" and was imprisoned in Qarchak women's prison, which is notorious for the terrible conditions in which inmates are held.
Mary's release on bail was unexpected, but there had been calls for the temporary release of political prisoners over concerns that the COVID-19 coronavirus could spread quickly within Iran's overcrowded prisons. A source told human rights organisation Article 18 that Mary's hearing was postponed as part of the authorities' response to the coronavirus.
On 2 March, Mary used her first social media post since her arrest to thank her supporters for their concern during her 45 days in detention. "I am grateful for all of you dear friends who have been concerned and followed my situation with concern," she wrote on her Twitter page, adding that her court hearing had been postponed and that she was not allowed to reveal the reason for the cancellation. She also said that no new date had been set for the hearing.
(Article 18/Human Rights Activists News Agency/Middle East Concern)
Share this