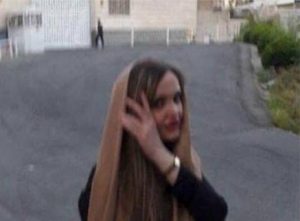 On Tuesday 1 August, house-church member Maryam Naghash Zargaran was released from Evin Prison in Tehran. She had been serving a four-year sentence for "propaganda against the Islamic regime", imposed because of her conversion from Islam to Christianity and her Christian activities.
Maryam and her family were delighted that she was finally released as she had been held in prison for longer than her four-year sentence, which expired on 5 June 2017. Additional time appears to have been added to her sentence in respect of medical leave – Maryam suffered from a number of serious incidents of severe ill-health during her imprisonment, including being rushed to hospital in a critically ill condition in May 2016.
On Friday 28 July, Maryam's family (including her elderly parents) went to Evin prison to receive their daughter as they were promised she would be released on that date. They waited for quite a long time before being informed their daughter would not be released as the release permission letter had not been received in the prison.
Maryam suffers from heart disease and had a heart attack in prison in September 2013. During her imprisonment, Maryam also suffered from lumbar disc disease, arthritis, osteoporosis, anaemia, diabetes and high cholesterol, and was frequently denied adequate treatment. She also suffered from depression during her imprisonment, and has been taking medication.
In a statement to supporters welcoming Maryam's release, David Yeghnazar, Executive Director of Elam Ministries, said: "We thank you for your faithful prayers for Maryam over many years. She has remained faithful to the Lord. I would like to encourage ongoing prayer for her physical and emotional restoration after this time of intense trial and suffering, as well as for wisdom as she looks to the future."
(Mohabat News/World Watch Monitor)
Read Maryam's prisoner profile
Share this