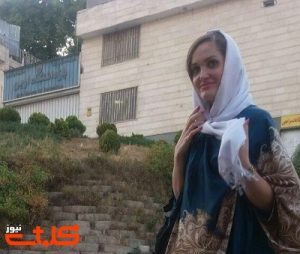 Maryam Zargaran has been informed that her prison sentence has been extended by 42 days to make up for time spent outside of prison on medical leave.
Maryam's most recent medical leave was for five days at the beginning of December but on returning to Evin Prison on Tuesday 6 December she was informed that her prison sentence had been extended.
Maryam suffers from a range of health issues, including heart disease (atrial septal defect), osteoporosis, arthritis and lumbar disc disease. Poor prison conditions have contributed to the severity of these ailments. Medical officers in Evin Prison have been unable to treat Maryam adequately and in recent months she has been granted medical leave  to receive treatment in hospitals and at home.
Medical problems in 2016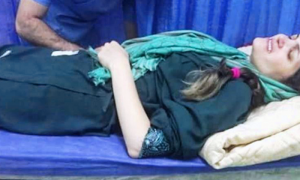 By spring 2016, Maryam had also developed nausea and pain in her head and ears, and suffered severe weight loss. She was in desperate need of hospital treatment. Initially, the prosecutor's office refused to grant medical leave. However, following a hunger strike to protest against her lack of medical care, Maryam was granted permission to leave prison on 6 June to receive treatment, on deposit of a bond of 350 million toman (€105,000).
On 19 June the court ordered Maryam to return to prison. As she was still not well enough, her family applied for an extension. However, the prosecutor's office refused to extend her leave and threatened to retain the money submitted as a bond. On 27  June Maryam was escorted back to Evin Prison by members of her family.
On 5 July 2016 Maryam started another hunger strike to demand her immediate and unconditional release in view of the inadequate treatment for her health issues. Prison officials examined Maryam on 20 July and provided a medical report confirming the seriousness of her condition, but her demand for release was denied  by a court at the request of the Iranian Ministry of Intelligence (MOIS). She ended the hunger strike at the request of her family at the beginning of August.
Prison authorities allowed Maryam to go home to receive medical treatment at the end of August, but she had to return to Evin Prison on 17 September.
Background
Maryam was arrested in January 2013 in connection with her work on an orphanage with Christian ex-prisoner Saeed Abedini. She was charged with "acting against national security" and was sentenced to four years' imprisonment, which she started serving on 15 July 2013 in the women's ward of Evin Prison.
Prayer Points
Friends of Maryam have requested prayers that:
a. Maryam will know God's encouragement and strengthening in the face of this discouragement.
b. Maryam will be restored to good health in every way.
c. God will also encourage and support Maryam's family.
d. Maryam will be released unconditionally from prison.
e. God will move the Iranian authorities and officials to love mercy and act justly.
(Middle East Concern)
Share this