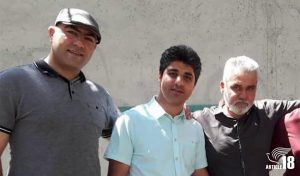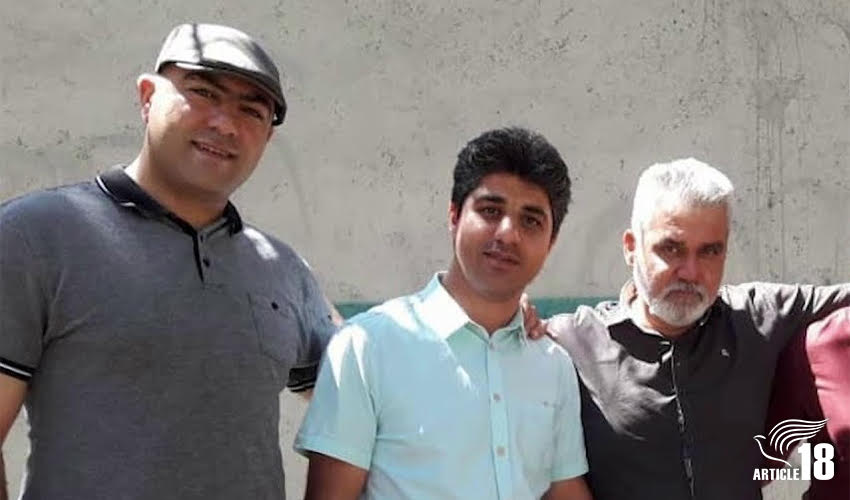 Three Christian converts whose five-year prison sentences were reduced to three years on appeal in August have unexpectedly been informed that they will have an additional appeal hearing on 16 December. The reason for the additional hearing is not known. Milad Gourdazi, Amin Khaki and Alireza Nourmohammadi (pictured, from left) remain out of prison while they wait.
On 11 November 2020, intelligence agents raided the homes of Milad, Amin and Alireza (all members of the Church of Iran) and nine other Christian convert families in Fardis in northern Iran, and confiscated Bibles, phones, laptops and Christian literature.
The Christians were not arrested at the time, but in the space of two weeks in January and February 2021 a member of each family was summoned for interrogation and ordered to sign a commitment to refrain from meeting together either in person or online. When the Christians refused to sign, they were threatened with long prison sentences and told it would be better for them if they left the country.
In May, Milad, Amin and Alireza were summoned to the Prosecutor's Office in Fardis, interrogated and charged with "propaganda that educates in a deviant way contrary to the holy religion of Islam". They were released on bail and told to report to intelligence police weekly for six months. Seventeen other church members were interrogated and threatened with imprisonment or other punishments such as employment restrictions.
In June, Milad, Amin and Alireza were each sentenced to five years in prison, the maximum sentence under Article 500 of the penal code, and fined. They were the first Christians convicted under controversial new amendments to Article 500, which deals with "propaganda against the state" and came into force in March 2021. Rights groups warned that the amended article could be used to clamp down on unrecognised religious minorities, including Christian converts.
The three Christians' appeal was heard in Karaj on 25 August and the following day they were notified that their convictions had been upheld but that their prison sentences had been reduced to three years and the fines cancelled. Milad received a summons to prison for 21 September, but the three men were then informed of the additional appeal hearing in December and they reportedly remain out of prison while they wait. 
Missing Christian released on bail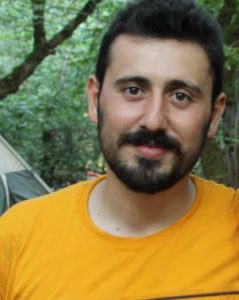 Meanwhile, Iranian Christians are relieved and thankful that Ayoub Poor-Rezazade (pictured), who was missing in detention since early September, has been released from prison on bail.
Ayoub (28) and two other Christian converts, Morteza Mashoodkari (38) and Ahmad Sarparast (25), were arrested on the evening of Sunday 5 September in the northern city of Rasht – Ayoub and Ahmad at a house-church service, Morteza at his home.
Intelligence agents from Iran's Revolutionary Guard Corps (IRGC) took the three Church of Iran members to an IRGC detention centre in Rasht and put them in solitary confinement for interrogation.
Their families went to the Prosecutor's Office to ask when their loved ones would be released and were reportedly told that they would remain in detention indefinitely as they did not deserve freedom. The prosecutor refused to grant bail.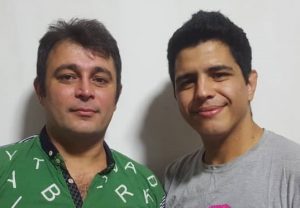 Morteza and Ahmad were transferred to Lakan Prison in Rasht on 18 September and intelligence agents told Ayoub's family that he had been taken there too, but when Morteza and Ahmad (pictured) spoke by phone to family members from prison they said they had not seen him. When Ayoub's family members voiced their concerns to the Prosecutor's Office, they were told that he would be transferred to Lakan Prison, but when Morteza and Ahmad were released on bail on 21 September they said they had not seen Ayoub since the day after their arrest. His family had heard nothing from him since one short phone call from the IRGC detention centre on 8 September.
On 3 October, to the great relief of his family and friends, Ayoub was released on bail from Lakan Prison. It emerged that he had spent ten days in the detention centre before being transferred to Lakan Prison, where he was held in solitary confinement to be interrogated about church finances. It is believed that some if not all of his time in the detention centre was also spent in solitary confinement.
Ayoub, Morteza and Ahmad have not yet been charged, but during interrogations they were accused of "acting against national security" and their interrogators repeatedly referred to Articles 499 and 500 of the penal code (Article 499, which was amended at the same time as Article 500, refers to membership of "anti-state" groups). The interrogators ridiculed the Christians for their beliefs and forced them to listen to broadcasts of Quranic verses for at least three hours a day.
IRGC intelligence agents have reportedly threatened the three Christians' families for publicising information about their arrests.
(Article 18, Middle East Concern)
Share this