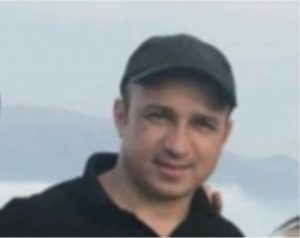 On 14 October, Christian convert Mohammadreza Omidi (47) was given eighty lashes for drinking wine as part of Holy Communion. He received a summons on 10 October from the authorities in his home city of Rasht to travel there at his own expense from Borazjan, over 1,000 km away, to be lashed.
Mohammadreza (also known as Youhan) is serving a 21-month sentence of internal exile in Borazjan. He was sent into exile in September after his release from Tehran's Evin prison, where he spent two years for "acting against national security" by "propagating house churches and promoting Zionist Christianity".
In September 2016, a court in Rasht sentenced Mohammadreza and fellow house-church members Yasser Mossayebzadeh and Saheb Fadaie to eighty lashes following their arrest in May 2016 at a communion service in Yasser's home in Rasht. Yasser and Saheb are serving ten- and six-year sentences respectively in Evin prison.
Mohammadreza and Saheb were previously given eighty lashes in 2013 for drinking wine as part of Holy Communion. Mohammadreza's friends say that on both occasions he was grateful for the relative leniency shown by those carrying out the sentence, after he explained to them that he had not acted with impropriety but had only shared in one cup of wine as an act of worship to God.
Non-Muslims are permitted to drink alcohol in Iran, but since leaving Islam is forbidden, converts to Christianity are not recognised as non-Muslims and thus may not drink alcohol.
(Article 18)
Share this