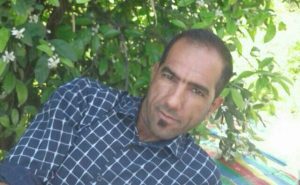 Iranian Christian Mohammed Ali Torabi has been released on bail after spending six weeks in detention. He was ordered to pay 200 million tomans (€47,600) to secure his release from prison in Ahvaz, capital of Iran's western Khuzestan province.
A former Muslim, Torabi (39) is a leader in the Payam-e Aramesh (Message of Peace) house church in Dezful, Khuzestan province. The authorities arrested him on unspecified charges on 10 October at his workplace in Dezful and took him to his house, where they confiscated all his Christian materials, including Bibles and textbooks, before transferring him to prison. Sources close to his family said Torabi's arrest was due to his activities in promoting Christianity. Due to security fears, his family was unable to find a lawyer in Dezful willing to accept his case and had to travel to Ahvaz to retain one.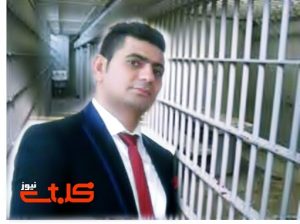 Another Christian convert arrested in Dezful, Abdol-Ali Pourmand (38, pictured), who is a minister in the same house church, remains in prison in Ahvaz. Pourmand, who has been married for just three months, was arrested on 21 October. Two days before his arrest, security authorities raided and searched his home while he was working on his farm and confiscated Bibles, notebooks and Christian CDs. Later, the Ministry of Intelligence summoned him to its office in Dezful, where he was arrested. The authorities then transferred him to prison in Ahwaz, 150km south of Dezful.
Torabi's release on bail comes just days after he and Pourmand were told they would be held until further notice. On 21 November, Mohabat News reported that sources close to the case said their files had been submitted to Branch 1 of the Criminal Court in Ahwaz, a court known to be handling apostasy cases. The sources said both men had been forced to sign two blank pages. It is feared the authorities might use these pages to create fabricated confessions or renunciations of faith. Kiaa Aalipour from advocacy organisation Article 18 said Pourmand was forced to take part in Islamic prayers.
(Mohabat News/World Watch Monitor)
Share this