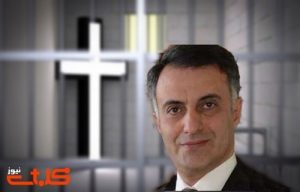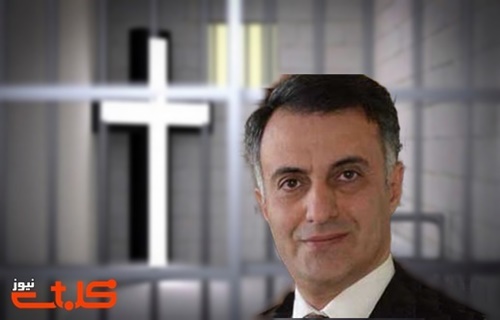 Ali Amini, a Christian convert arrested on 10 December 2017 in his workplace in Tabriz, is still being held in prison without charge. Plain clothed security authorities raided his workplace, searched it thoroughly for any Christian materials and confiscated some of Ali's personal belongings, including his laptop and mobile phone. His elderly father was present during the raid.
A spokesperson for organisation Article 18, Kiarash Alipour, told Mohabat News: "Christian convert Ali Amini is still being held in Tabriz's central prison two months after his sudden arrest. Authorities have yet to announce the reason for his arrest."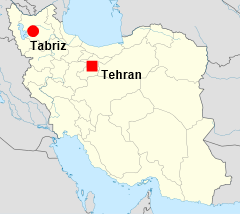 Ali, who is known as Philip among his friends, is married and is the father of two young children, aged three and one.
Tabriz is capital of East Azerbaijan province in northwest Iran, and the majority of its residents are Azeri-speaking.
Two more Christians held in Evin Prison
Christian converts Majidreza Souzanchi Kushani and Fatimeh Mohammadi have been held in Evin Prison in Tehran since they were summoned to the intelligence offices on 17 November 2017 and arrested. They are both members of a house church that meets in Tehran.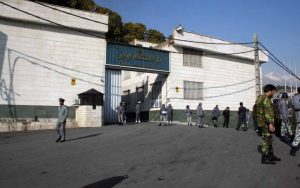 Majidreza has been charged with membership of evangelistic groups and conducting evangelism under Article 498 of the penal code, which criminalises the establishment of any group that aims to "disrupt national security". He could face between two and ten years in prison if found guilty. However, it is possible that he will be charged under Article 500, which states: "Whoever engages in any type of propaganda against the Islamic Republic of Iran or in support of opposition groups and associations, shall be sentenced to three months to one year of imprisonment."
Fatimeh is in the women's ward of Evin prison (pictured), while Majidreza was recently transferred from Ward 209, which is under the control of the intelligence services, to Ward 4.
UN human rights experts call on Iran to ensure fair trial for Christians
UN human rights experts have called on Iran to ensure a fair and transparent hearing for three Iranian Christians who are waiting to have their appeals heard at the Revolutionary Court in Tehran. The Revolutionary Court judge has the power to end the cases, confirm the sentences or refer the cases to the Supreme Court.
One of the three Christians, Hadi Asgari, is in prison, while the other two, Pastor Victor Bet Tamraz and Amin Afshar Naderi, are out on bail. They were given ten-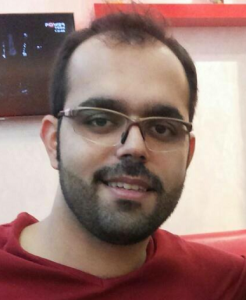 year prison sentences at a hearing in July 2017, and Amin Afshar Naderi (pictured) received an additional five years for blasphemy.
In a joint statement issued on 2 February, the four Special Rapporteurs said, "We are deeply concerned by the long jail sentences imposed at a previous hearing on Pastor Victor Bet Tamraz, Amin Afshar Naderi and Hadi Asgari for allegedly 'conducting evangelism' and 'illegal house church activities', and similar charges that, according to the authorities, amount to acting against national security, completely contrary to Iran's international obligations under the UDHR and the ICCPR. We are additionally concerned about the lack of healthcare made available to them while in detention and, in particular, about the current health condition of Mr Asgari who remains in prison. We strongly call on the Government to ensure that the final review hearing is fair and transparent, in accordance with Iran's obligations under international human rights law."
The UN Special Rapporteurs expressed concern that the prosecution of the three Christians is not an isolated case: "We are aware of several other reported cases in which members of the Christian minority have received heavy sentences after being charged with 'threatening national security', either for converting people or for attending house churches. This shows a disturbing pattern of individuals being targeted because of their religion or beliefs, in this case a religious minority in the country. Members of the Christian minority in Iran, particularly those who have converted to the faith, are facing severe discrimination and religious persecution."
The Rapporteurs said that the authorities must ensure fair trials for all, including religious minorities, and added, "We also urge the Government to immediately and unconditionally release all those who have been arrested and detained for exercising their right to freedom of religion or belief." They notified the Government of Iran of their concerns.
The UN experts who issued the statement are: Ahmed Shaheed, Special Rapporteur on freedom of religion or belief; Asma Jahangir, Special Rapporteur on Iran; Fernand de Varennes, Special Rapporteur on minority issues; and Dainius Pūras, Special Rapporteur on the right to health.
(Middle East Concern/Mohabat News/Office of the High Commissioner for Human Rights)
Share this