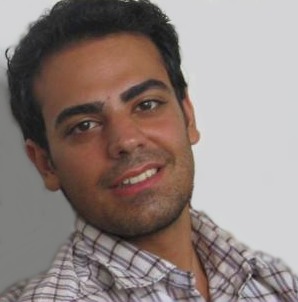 On 3 November Mohammad-Hadi (Mostafa) Bordbar was released from Evin prison in Tehran, where he had spent eleven months, after an appeals court acquitted him of all charges.
Mostafa Bordbar (27), a Christian from Rasht in Northern Iran, is a former Muslim who had been sentenced to ten years in prison for his Christian activities. His appeal hearing, on 30 October 2013 in the Revolutionary Court of Tehran, was chaired by Judge Salimi. Mostafa appeared in the appeals court and was granted an opportunity to defend himself regarding the charges against him, and as a result the court dropped all charges and he was released. He had been held in ward 350 of Evin prison together with a few other Christian prisoners, including Farshid Fathi.
Mostafa was arrested on 27 December 2012. On 9 June 2013 Judge Pir-Abbasi of the Revolutionary Court in Tehran sentenced him to five years for membership of an "anti-security organisation" and an additional five years for "gathering with intent to commit crimes against Iranian national security". Mostafa's lawyer Shima Ghousheh, a member of the Iranian Human Rights Commission, began work on an appeal submission. She said that the convictions were actually the same and that her client was being convicted twice for one charge.
Arrest
Mostafa Bordbar was arrested together with about 50 other Farsi-speaking Christians when 15 plain-clothes security officers raided a Christmas celebration in a house in northern Tehran. All the Christians were held at the house for several hours, but after interrogations most of them were released.
Mostafa Bordbar was also arrested in 2009, in Rasht, for converting to Christianity and attending a house church. A court in Rasht found him guilty of apostasy, but he was released after posting bail of 200 million Rials (about €12,125). However, the apostasy conviction remains in his criminal record.
Court report
An eight-page report from the court session in June 2013 defines Christian evangelical activities as "Zionism", and says that these activities are "used to fight the Islamic regime of Iran through the establishment of evangelical ministries and organisations and holding underground worship meetings".
The report details Mostafa Bordbar's baptism and his activities and confessions including: leading house church gatherings in Gilan, Karaj, and Esfahan; sending evangelical material to Christians in other cities; travelling to Turkey and Armenia and making contact with Christians affiliated with Christian Zionism; involvement in translating and dubbing five evangelical films for Christian TV channels; confession in court that he had left Islam and converted to Christianity; confession that he considers evangelism a duty and had distributed twelve thousand gospels; and keeping six thousand gospels and gospel CDs and other Christian books and CDs in his house.
(Mohabat News)
Share this