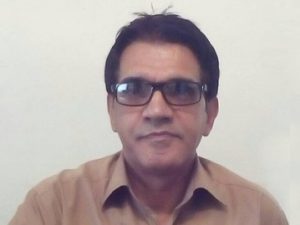 Christian convert Naser Navard Gol-Tapeh, who is serving a ten-year prison sentence for acting against national security by organising a house church in his home, has written a poem on the occasion of Nowruz, the Persian New Year. Nowruz is celebrated on the spring equinox, which this year fell on Saturday 20 March. Naser's poem, below, was written on 19 March in Tehran's Evin Prison.
Nowruz Poem
Be my guide, O Christ, in captivity;
Do not turn away from me,
So that the roaring waves of captivity do not wash me away.
May I whisper Your name to the turbulent waves of captivity,
And may this name open doors. 
Who does not rejoice in watching the sunrise?
You are the perfect light, 
Like your Father in the heavens.
You called us;
You brought us fresh wine.
Your word is sweet to listening ears,
But it has no place in emotionally empty souls;
It resides in the hearts of those who love you passionately.
Your burden, O Christ
Is light for anyone who carries it.
Oh how much you love mankind;
Oh how pleasant you are!
When I think of your love,
Fear turns away from me.
Whenever I want to worship you,
I do not know how to express my joy.
When I am seeking you,
Within my heart, I find you;
The rest that you give me!
Maybe I will also be worthy to hear your call;
How beautiful is your praise on my lips!
Dear ones, the ship of Christ has anchored;
Its load is eternal crowns,
And its captain is Christ.
Anchored for us to embark on it,
He accepts the heavy laden.
Beloved Christ,
Cleanse me with hyssop too, 
So that I can cross your boundless sea,
And this year may be a new year, 
When all the faithful and the saved rejoice and worship in your lifeboat.
Happy New Year, and happy Nowruz to all the saints in Christ.
Nasser Navard Gol-Tapeh,
Evin Prison
(Article 18)
Share this