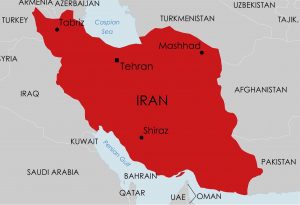 Over one hundred Christians were arrested in the week leading up to to 5 December in a growing crackdown by the Iranian authorities. Many of the 114 detained were converts from Islam and were accused of "proselytising". Some 28 others had been arrested in the preceding three weeks, bringing the total for one month to 142.
Mansour Borji, advocacy director of religious freedom charity Article 18, which works on behalf of Iranian Christians, said the arrests are part of the government's attempt to warn Christians against proselytising over Christmas. He called the number of Christians detained "staggering" and said they come from different Christian groups and "ten or eleven different cities" across the country.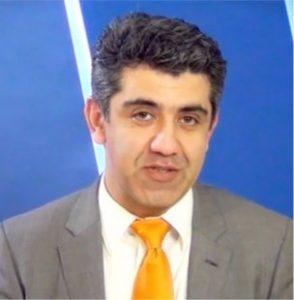 Mr Borji (pictured) said most of those arrested were allowed to go home after a few hours or days "as they had arrested so many of them and didn't know what to do with them all" but that those suspected to be leaders remain in detention.
All the Christians were told to expect a call from the Ministry of Intelligence and had their mobile devices confiscated. They were asked to write down details of their Christian activities and were told to have no more contact with other Christians or Christian groups.
Kia Aalipour of Article 18 explained, "The number of Christian converts has increased, and that has alarmed Iranian authorities. Therefore they have begun placing more restrictions on churches, especially those attended by believers with a Muslim background. The government also continued their policy to actively impoverish those Christians by asking unreasonably high bail amounts."
Noting that longer prison sentences are being given, he added, "More people are arrested. The judiciary procedure is longer and usually with threats to coerce them to leave the country. Those who get the high sentences are believers that refuse to be intimidated and leave the country after their initial arrests. However, there are signs that prison sentences of five years and more are now common for people arrested even for the first time."
"Damaging for the underground church"
"Sara", an Open Doors expert on Iran, commented that the current situation is very damaging for the underground church. "Imprisonment takes a high toll on believers," she said. "I've met believers whose drive to share the gospel had almost disappeared after their imprisonment. There seemed to be little 'space in their head' for anything other than the trauma they had faced. They need to deal with their trauma first before they can make the next steps, that can take years."
She also commented on the issue of leadership, saying, "The government identifies influential leaders, puts pressure on them and, directly or indirectly, forces them to leave the country. If leaders do not leave the country, the chance of being arrested and taken to prison increases. The high prison sentences given recently add to that pressure. A result of the exodus of experienced leaders is that many young Christians end up in leadership positions too early."
Kia Aalipour suggested that prisoners need to make sense of their experience and find a meaning for their suffering. "The world seems to have moved on," he said. "Some are made heroes for a day or two and then loneliness sticks. Only those who have found a meaning to their suffering and see it as a small part in God's greater masterpiece will survive and thrive."
He also reported that Christians are becoming increasingly isolated from their fellow believers, not only because of arrests, danger and emigration, but also because the situation has caused house churches to become more difficult to find for new Christians. "This is problematic as we know that underground believers see fellowship as one of the most important aspects of their Christian life, and they say they need the support of each other to help them grow," he said.
(Article 18/Open Doors/Radio Farda/World Watch Monitor)
Share this