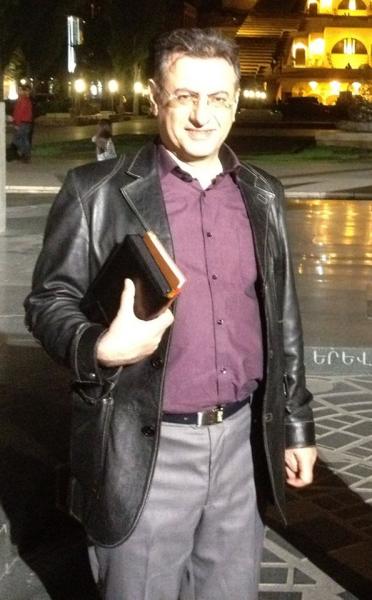 Pastor Robert Asserian has been released on bail after spending 43 days in prison. The release is conditional on his keeping silent about the case.
Pastor Asserian, who was arrested by security authorities during a worship service on 21 May, was temporarily released on bail on 2 July, but the authorities have told him and his family to keep silent and not to speak to the media regarding his case, release or trial. The condition of "silence for freedom" that the regime is applying to Pastor Asserian has previously been applied to other Christian prisoners also – it seems that the authorities want the release of prisoners to be seen as a human rights improvement and do not want prisoners to speak out and contradict this image. The Tehran church where Pastor Asserian is a leader, the Central Assemblies of God Church, was forcibly closed during the Iranian presidential election.
The General Superintendent of the General Council of the Assemblies of God in the United States, Dr George O. Wood, released a statement expressing his concern over Pastor Asserian's arrest and called on the Iranian authorities to stop persecuting Christians. He also expressed concern over the ongoing pressure on Farsi-speaking churches, mentioning the closure of the Central Assemblies of God Church in Tehran as part of the shutting down all Farsi-speaking churches across the country and putting an end to the public proclamation of the gospel of Jesus Christ in Iran.
The newly-elected president, Hassan Rouhani, promised in his second statement that he would preserve the rights of religious and ethnic minorities and that he would respond to their legitimate demands. It remains to be seen whether he counts Muslims who have converted to Christianity as a religious minority and will include them in his promises, and whether he will act to re-open Farsi-speaking churches that have been closed.
(Mohabat News)
In response to the news of Robert's release, Rev. Sam Yeghnazar, founder of Elam Ministries said, "We thank God for the life of Robert and for his recent release. However, while he is now physically free, he will be closely monitored and his activities will almost certainly be severely limited. We pray for Robert's healing, we pray that the authorities will soon come to the realisation that the church poses no political threat whatsoever to them, and we pray that this escalating persecution will cease. The church sadly remains closed and I would imagine that the regime believes they have struck a big blow to the church in Iran through their recent actions. However, whilst the authorities are able to shut down a church building, I am certain that the church in Iran will not be crushed: rather it will keep on growing. Jesus promised, "I will build my church, and the gates of Hades will not overcome it (Matthew 16:18)."
Share this