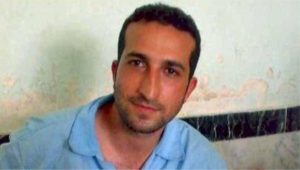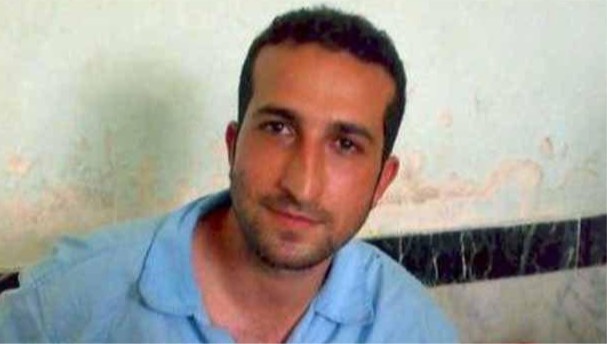 Early on Sunday 22 July, about ten police officers burst through the front door of the home of Pastor Youcef Nadarkhani (41) in the northern city of Rasht and violently assaulted him and his son Daniel (16), punching them and using electric batons. Youcef's wife Fatemeh Pasandideh (known as Tina) and their son Joel (14) were also in the house at the time. The pastor was taken away to Evin Prison in Tehran and put in a "quarantine" ward normally used as a place of punishment.
Youcef is from a Muslim background and previously spent three years in Rasht's Lakan prison under sentence of death for apostasy, a case that gained international attention. He was acquitted in 2012.
A source close to the family described Sunday's raid to Iran Human Rights Monitor: "Plain clothes agents went to Mr Nadarkhani's home and attempted to break down the door to enter the home. When Nadarkhani's son opened the door, the state forces threw him to the ground using electric shocker. Then they beat Mr Nadarkhani with electric shocker and arrested him before his wife and child. In response to his family's inquiry, they were told that Mr Nadarkhani is scheduled to be transferred to Tehran's Evin Prison."
Kiaa Aalipour from London-based advocacy organisation Article 18 told World Watch Monitor, "The officers asked for Youcef. When Daniel went to call his father the officers attacked him with an electroshock weapon and incapacitated Daniel. When Pastor Youcef came, they also attacked him with an electroshock weapon. Then Pastor Youcef was beaten up by the forces, despite the fact that neither he, nor his son, had offered any resistance."
Youcef was sentenced in June 2017 to ten years in prison for propagating house churches and promoting "Zionist Christianity". Following a failed appeal, he was waiting to receive the customary summons to prison. He never received a summons, and it is believed that his violent arrest was an attempt to intimidate the Christian community.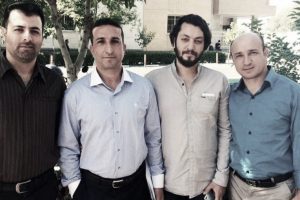 Sentenced alongside Youcef in June 2017 were former Muslims Saheb Fadaie, Yasser Mossayebzadeh and Mohammadreza Omidi (pictured, from left, with Youcef), all members of his congregation in the non-Trinitarian "Church of Iran" in Rasht.
Saheb and Mohammadreza were arrested at their homes on the evening of 24 July and Yasser was arrested on the morning of 25 July – none of them had received a summons either. They were taken to join their pastor in Evin Prison.
Background
The four men were detained on 13 May 2016 during a series of raids by Ministry of Intelligence security agents on ten house churches in Rasht. They had gathered for a communion service in Yasser's house, and security agents took him, Youcef and Tina into custody and confiscated Bibles, computers and mobile phones. Youcef and Tina were released later that day.
Security agents later summoned Mohammadreza and Saheb to their office by phone and arrested them there. Yasser and Saheb were released on 28 and 29 May 2016  and Mohammadreza on 7 June, all on bonds equivalent to €29,000. On 24 July, officials summoned Youcef to court, charged him with "crimes against national security" and released him on the same bond.
Almost a year later, on 14 June 2017, the four men were summoned to the 26th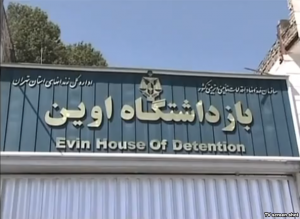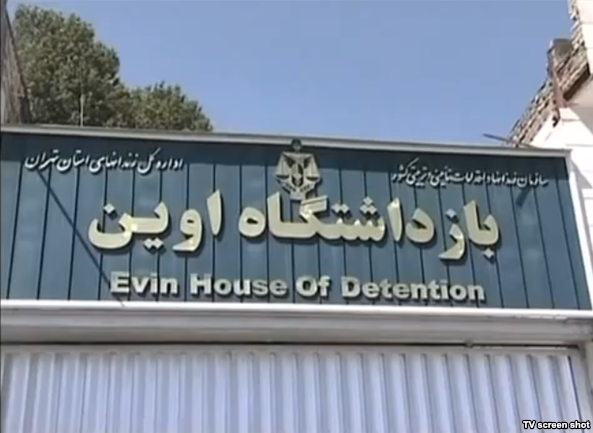 branch of the Islamic Revolutionary Court in Tehran. They were found guilty of "acting against national security" by "promoting Zionist Christianity" and Judge Ahmadzadeh sentenced them to ten years each in prison. The verdict was dated 24 June but was only received by their lawyer on 6 July.
The judge ordered that Youcef and Mohammadreza serve two years of their sentence in internal exile in southern Iran, far away from their families: Mohammadreza in Borazjan (more than 1100km south of Rasht) and Youcef in Nik Shahr (2000km southeast of Rasht).
The four men appealed, and on 13 December 2017 they attended an appeal hearing at the Revolutionary Court in Tehran at which their lawyer presented both a written and a short verbal defence. The hearing took place before Judge Hassan Babaee and Judge Ahmad Zargar, both alleged to have prominent roles in Iran's crackdown on freedom of expression. The appeal failed, and on 2 May 2018 the defendants' lawyer received a court order upholding their ten-year prison sentences.
Death sentence
In September 2009, Youcef was arrested after going to his sons' school to protest against a government decision to teach Islam to all children, including those from Christian families, a policy he believed was unconstitutional. He was arrested, charged with protesting and imprisoned in Lakan, five kilometres south of Rasht.
The charges were later changed to apostasy and evangelism to Muslims, and he was sentenced to death in 2010, a decision that was upheld by the Supreme Court in 2011.
Youcef was acquitted and released in September 2012, but was found guilty of evangelising and was recalled to prison on 25 December 2012 to complete the remainder of a three-year sentence for evangelism – he was released on 7 January 2013.
(Christian Solidarity Worldwide/Iran Human Rights Monitor/Middle East Concern/World Watch Monitor)
Share this