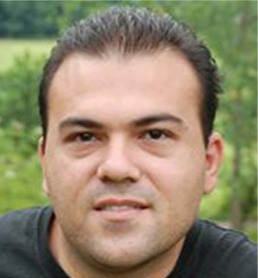 Pastor Saeed Abedini has been released from prison in Iran today as part of a prisoner exchange deal with the USA. Saeed, along with three other prisoners who also hold dual Iranian-US citizenship, are to be flown from Iran to Switzerland on a Swiss plane and then brought to a U.S. military base in Landstuhl, Germany, for medical treatment before flying to the USA.
The other three prisoners released in Iran are Jason Rezaian who was Tehran correspondent for the Washington Post; Amir Hekmati, a former Marine who spent more than four years in prison on spying charges and Nosratollah Khosravi-Roodsari about whom little is known.
In return, seven Iranian citizens being released from prison in the USA, six of whom also hold American citizenship. The Iranian state news agency listed them as: Nader Modanlo, Bahram Mechanic, Khosrow Afghani, Arash Ghahreman, Tooraj Faridi, Nima Golestaneh and Ali Saboun. They are all accused or convicted of violating US sanctions on Iran.
The deal was announced on "Implementation Day", the day the International Atomic Energy Agency (IAEA) was expected to verify that Iran has met all conditions under the nuclear deal leading to the lifting of international sanctions against Iran. American Secretary of State John Kerry met the Iranian Foreign Minister Mohammad Javad Zarif in Vienna, Austria today.
Saeed was arrested in September 2012 while visiting Iran from his home in the US to build an orphanage. In January 2013, he was sentenced to eight years' imprisonment for "threatening national security" by planting house churches.
"I feel a huge weight has been lifted"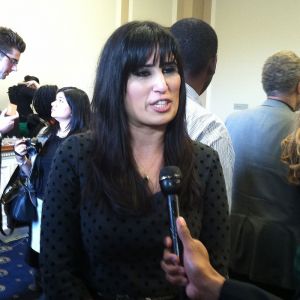 Saeed's wife, Naghmeh Abedini, said that she heard about the release from friends in Iran who saw reports about it on state TV. U.S. officials confirmed the release to her this morning. Her two children, Rebekkah (9) and Jacob (7) have been jumping up and down with excitement since then, she said by phone from her home in Boise, Idaho, where she said the atmosphere was joyfully chaotic.
"Over the past three years I have felt a huge weight, not only as a wife, but as a mom, seeing my kids in so much pain," she said. "Birthdays, Christmases – we just passed another Christmas, so I feel like a huge weight has been lifted."
"It's exciting," she said. "We heard about it this morning, and it's been a whirl of media. I told the kids as soon as we confirmed it with our government, and they're very excited. They keep asking me, 'ÄòWhen are we going to see him?'"
Naghmeh Abedini, who in her advocacy for her husband's release has given heart-rending accounts of the effects of the imprisonment on her and the couple's children, told Morning Star News she had learned to trust God with her husband's fate while in the middle of a 21-day fast that she began on 5 January.
"I don't know what I was expecting, but I felt the Lord saying, 'ÄòLet it go – don't touch the situation with Saeed, and I will take care of it,'" she said. "So I let go. I stopped my travels. I stopped speaking. Interestingly enough, it happened when I let it go."
Naghmeh Abedini asked for prayer for her husband's transition back to freedom.
"I would appreciate continued prayers," she said. "The journey is not over yet. He's home, but there's a lot of things that we'll have to go through."
(AP/BBC/CBN/Morning Star News)
Share this