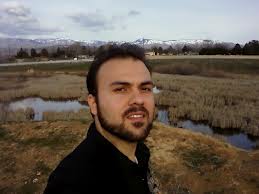 Saeed Abedini (32), an Iranian-American pastor serving an eight-year sentence in Evin prison, has been sent to solitary confinement for 20 days as fears mount about the deterioration in his health.
Saeed was sent to solitary on Sunday 28 April after he and nine other prisoners took part in a peaceful courtyard protest over the mistreatment of inmates in the prison. The protest reportedly angered prison officials, who subsequently put Saeed and the nine other prisoners in solitary confinement. Saeed had also signed a petition which criticised the lack of medical care for prisoners and the mistreatment of their families during visits. His family members were turned away from their weekly visit and informed that he was no longer permitted to receive any visitors.
Saeed is reportedly suffering severe internal bleeding as a result of receiving regular beatings in prison and there are concerns his kidneys may not be functioning properly. However, he has been refused medical treatment by prison authorities. In a recent letter to his wife, Nagmeh, Saeed wrote from prison, "My hair was shaven, under my eyes were swollen three times what they should have been, my face was swollen, and my beard had grown. The nurse would also come to take care of us and provide us with treatment, but she said in front of others, 'ÄòIn our religion we are not supposed to touch you, you are unclean. Baha'i and Christians are unclean!' She did not treat me and that night I could not sleep from the intense pain I had."
Nagmeh said this week "He is not doing well physically, but he is standing strong on his Christian faith and continues to find joy and hope in the midst of this dark prison." Questioned about a recent report which stated that Iranian officials had offered Saeed a deal to renounce his Christian faith and be released, Nagmeh said, "Yes. Since his initial arrest and detention in Evin Prison in September 2012, he was able to convey to his family (during visits and letters) that he is being put under pressure and torture to deny his faith. His family in Iran was also interrogated the first few weeks that Saeed was taken to prison and were told that if Saeed would deny his Christian faith, he would be released and returned to our family."
Background
Saeed (who has dual Iranian/American citizenship) was arrested in September 2012 during a visit to Iran where he had been working on building an orphanage. In January 2013, he was sentenced to eight years' imprisonment by a court in Tehran. Nagmeh lives with their children Rebekkah (6) and Jacob (4) in Idaho in the USA and is campaigning for her husband's release in association with the American Center for Law and Justice (ACLJ).
A petition calling for Saeed's release has been signed by over 570,000 people. ACLJ says that over 40,000 letters addressed to Saeed will be sent to Evin prison to arrive for his birthday on 7 May.
(Christian Post, CSW, Global Dispatch, Mohabbat News)
Share this