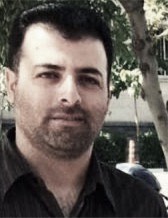 On 15 November, Christian prisoner Saheb Fadaie (37) was given eighty lashes for drinking wine as part of Holy Communion. A convert from Islam, Saheb is a deacon in the Church of Iran house church network in Rasht, capital of Gilan province, and is serving a six-year prison sentence in Tehran's Evin prison.
He was arrested in May 2016 with Pastor Youcef Nadarkhani and fellow house church members Yasser Mossayebzadeh and Mohammadreza Omidi and in July 2018 they began serving ten-year prison sentences for "acting against national security through propagating house churches and promoting Zionist Christianity". Following a retrial in May 2020, Saheb and Youcef had their sentences reduced to six years in prison and Mohammadreza had his reduced to two years.
In September 2016, Saheb, Yaser and Mohammadreza were sentenced to eighty lashes each for drinking wine during communion at a service in Yasser's home in Rasht.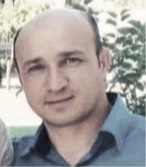 Mohammadreza (pictured), who was released from prison in August 2020 and is serving an additional sentence of 21 months in internal exile, was given his lashes in October 2020. His punishment was internationally condemned, including by the US State Department, which tweeted: "Deeply disturbed by reports Iran lashed Mohammad Reza Omidi 80 times for drinking communion wine. He already served two years in prison for belonging to a house church. We condemn these unjust punishments and urge Iran to allow all Iranians the freedom to practice their beliefs."
It had been assumed that Saheb and Yasser would not be lashed until after their release from prison, as happened in Mohammadreza's case, but Saheb was summoned from prison to the Shahid Moghadas Revolutionary Court next door for his sentence to be carried out.
Saheb and Mohammadreza were previously given eighty lashes in 2013 for drinking wine as part of Holy Communion. Non-Muslims are permitted to drink alcohol in Iran, but since leaving Islam is forbidden, converts to Christianity are not recognised as non-Muslims and thus may not drink alcohol.
(Article 18, Middle East Concern)
Share this