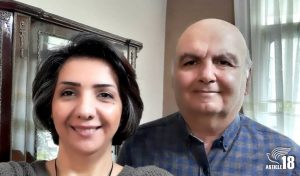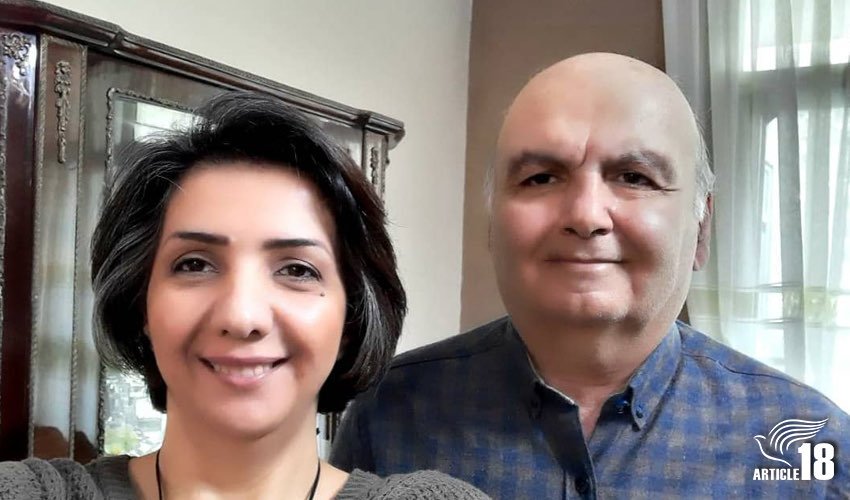 On 15 June, Sara Ahmadi (43) and her husband Homayoun Zhaveh (62, who has advanced Parkinson's disease) presented themselves by appointment at Evin Prison in Tehran to begin serving sentences of eight and two years respectively for leadership and membership of a house church.
However, in a surprise development, the couple was told they need not report to prison for another thirty days.  A week earlier, on 9 June, the couple was notified that Iran's Supreme Court had rejected their appeal for a retrial.
In the wake of the thirty-day reprieve, Sara and Homayoun have relaunched their appeal to Iran's Supreme Court.
The couple had hoped that the judiciary might allow Homayoun to pay a fine instead of going to prison, owing to his ill health. However, even if this were to happen, Homayoun would lose not only his wife but also his primary carer if Sara still had to go to prison.
Article 18, a non-profit organisation based in London that advocates on behalf of persecuted Christians in Iran, has launched an online petition calling for the charges against Sara and Homayoun to be dropped.
Article 18's advocacy director Mansour Borji said: "We call on the Iranian authorities to overturn this cruel and unjust sentence. We also call on the international community to be the voice for this Christian couple, and to apply maximum pressure on the Iranian regime until it ceases to persecute innocent citizens like Homayoun and Sara for the peaceful practice of their beliefs."
Background
Ministry of Intelligence agents arrested Sara and Homayoun in June 2019 when they were on holiday with several other Christian families in the city of Amol in northern Iran, near the Caspian Sea. The other Christians were also questioned, but only Homayoun and Sara were detained – first in Amol and then in Evin Prison in their home city of Tehran.
Homayoun was released after a month but Sara was held for a total of 67 days, including 33 days in solitary confinement – mostly in the Intelligence Ministry's Ward 209 – during which time she was subjected to extreme psychological torture.
Their case came to court in November 2020 when they were sentenced to two (Homayoun) and eleven years (Sara) in prison respectively for membership and leadership of a house church.  Sara's sentence was reduced to eight years on appeal.
Case raised in Dáil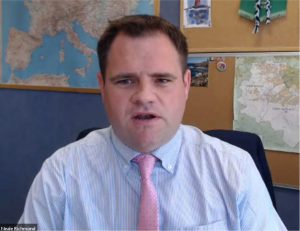 In April, Neale Richmond TD (Dublin Rathdown, Fine Gael) asked Ireland's Minister for Foreign Affairs about the treatment of Christians, Baha'i and other religious minorities in Iran, in particular the recent summons to prison in Tehran of Christians for the crime of belonging to a house church.
Simon Coveney (Minister for Foreign Affairs) replied stating that the human rights situation in Iran has long formed an important part of Ireland's engagement and dialogue with Iran. He said that reports on the treatment of Christians, Baha'i, and other religious minorities in Iran are deeply concerning. At the most recent session of the UN General Assembly, Ireland supported a Resolution which called on Iran "to eliminate, in law and in practice, all forms of discrimination on the basis of thought, conscience, religion or belief".
(Article 18)
Share this