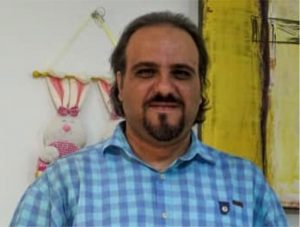 Iranian Christian Sevada Aghasar was released from Tehran's Evin Prison on Sunday 21 July. He was granted conditional release after serving half of his five-year sentence for "acting against national security through house-church activities". He will not have to return providing he upholds the conditions of his release, which will probably mean a prohibition on evangelism.
Sevada belongs to the Armenian Orthodox Church, which is one of the historic, permitted churches, but he has many friends who are converts from Islam, notably Ebrahim Firouzi, who is serving a five-year prison sentence for his Christian activities.
Sevada was arrested in August 2013 and spent more than six months in Evin Prison before his release on bail in March 2014. In April 2015, he was sentenced to five years in prison. His appeal was unsuccessful and he began serving his sentence on 4 July 2017. The months spent in detention following his arrest counted towards his time served.
On his release, Sevada wrote on his Instagram page: "When I was a child, I thought that only criminals and malefactors would be imprisoned. Then I got older and knew that debtors and mistakers would be imprisoned too. Now I know that even innocents could be imprisoned!! Thank God, I am free now."
Leave granted at Easter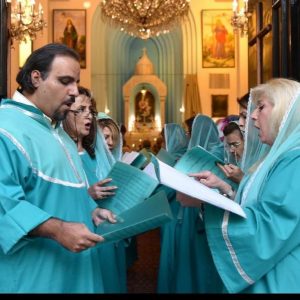 Sevada was granted temporary release from prison at Easter 2019, when he sang with his choir at St Gregory's Church in Tehran on Easter Sunday, and celebrated his 30th birthday.
Sevada had also been granted one week's leave from prison in May 2018.
Read Sevada Aghasar's Prisoner Profile.
(Article 18)
Share this