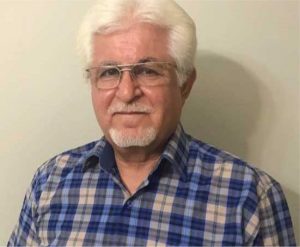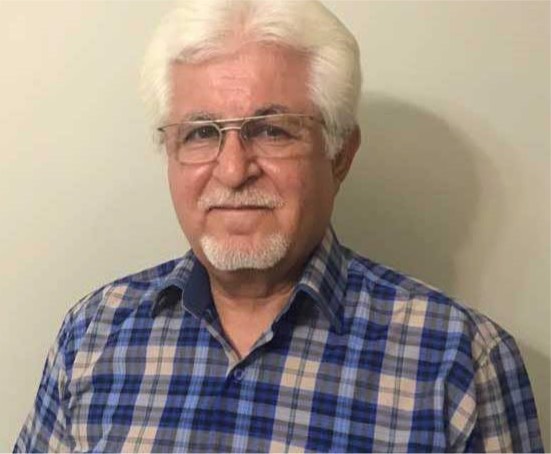 Pastor Victor Bet-Tamraz (65) and his family are Assyrian Christians who have endured many years of persecution for their Christian activities in Iran. In the first of a four-part series telling their story we focus on Pastor Victor, who has been sentenced to ten years in prison and is waiting for his appeal to be heard on 1 June. [Note: the family had previously been given the wrong date of 1 May for the hearing.]
Christians like Pastor Victor who are born into the historic Assyrian and Armenian churches have relative freedom to worship in Iran, unlike Christians from a Muslim background, although the security organisations keep them under observation. They are not free to evangelise, must conduct their services in their own languages – not Farsi (Persian), the official language of Iran – and may not admit converts to services.
Pastor Victor and his wife Shamiram Issavi Khabizeh (who will feature in Part 2 of this series) have been involved in Christian ministry among Farsi-speaking converts for many years. They have each been sentenced to ten years in prison and are out on bail while they await their appeal hearing, which was postponed for the third time on 24 February 2020 and rescheduled for 1 June 2020.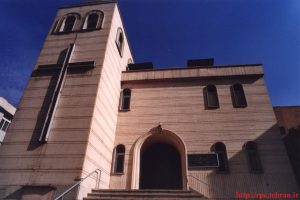 Pastor Victor was officially recognised as a minister by the Iranian government and led the Shahrara Assyrian Pentecostal Church (pictured) in Tehran for many years until the Interior Ministry closed it down in March 2009 for holding services in Farsi – it was the last church in Iran to hold services in Farsi. The church was later allowed to reopen under new leadership, with services conducted in Assyrian only, and Pastor Victor and Shamiram moved into house-church ministry, hosting meetings in their home.
Christmas raid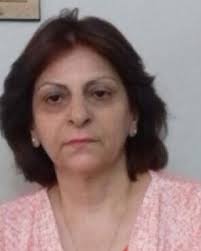 On 26 December 2014, Pastor Victor was detained along with Shamiram (pictured), their son Ramiel and twelve converts to Christianity when armed Ministry of Intelligence agents raided a Christmas celebration in his home in Tehran. They told the Christians that they were being charged with "holding an illegal meeting" and seized personal records belonging to Pastor Victor and his family, along with their mobile phones, laptops, bank details, documents relating to their relatives and over a thousand books.
Pastor Victor's daughter Dabrina Bet-Tamraz told 222 Ministries, "The authorities separated men from women and conducted strip searches, seizing all Bibles, confiscating personal items such as cellphones, laptops, and identification documents. All attendees were interrogated on camera and were forced to sign forms committing to never gather together again."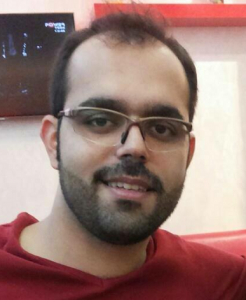 Most of the detainees were released that night, but Pastor Victor and two converts (Amin Afshar-Naderi and Kavian Fallah Mohammadi, pictured right and below) were imprisoned, with no access to lawyers. They were charged with "conducting illegal house-churches and promoting evangelical Christianity"; additional charges against Pastor Victor included "gathering and collusion" and "communication with foreign organisations like Elam and Open Doors".
Dabrina told 222 Ministries, "My father was taken and imprisoned right away. They beat him. They shaved his head as a way to humiliate him. They treated him as though he was a criminal – a terrorist. He was kept in solitary confinement for 65 days; at times without any human interaction for over ten days. He was charged with 'conducting evangelism' and 'illegal house church activities' among other false charges that amounted to 'acting against national security'."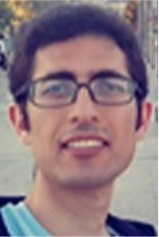 Kavian later recalled, "Pastor Victor was taken to Ward 209 of Evin Prison that night, while Amin and I were taken to the Ministry of Intelligence Office, and then at midnight we were interrogated very aggressively and subjected to serious threats. The following day we were taken, in shackles, to Ward 209 and placed in solitary confinement. Two days after our arrest, all three of us were taken to Branch 3 of the Shahid Moghaddas Public Prosecutor's Office at Evin, where the charges against us were read out by Judge Hosseini.
"We were not allowed to make contact with our families for about a week, and interrogations were carried out frequently. The interrogators insulted us and slandered us for our beliefs. We were blindfolded throughout our detention, except for when we were inside our cells. We had no access to even the most basic facilities: not even glasses, let alone paper or books. During his detention, Pastor Victor suffered severe dental pain, but they would not allow him to receive treatment."
The three Christians were released on bail in early 2015 – Amin and Kavian in February and Pastor Victor on 1 March, by which time he had developed some health issues.
Tried and sentenced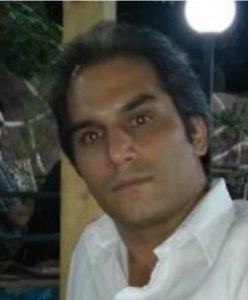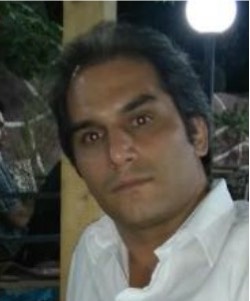 After a long delay, Pastor Victor, Amin and Kavian were put on trial on 21 May 2017 at the Revolutionary Court in Tehran with another convert from the same church, Hadi Asgari (pictured), who had been arrested in a separate incident in August 2016 – a picnic with other Christians including Ramiel Bet-Tamraz in the Alborz Mountains north of Tehran. All those attending the picnic had been members of the Shahrara Assyrian Pentecostal Church in Tehran before it was shut down, and all except Ramiel were converts from Islam. No verdict was issued, and a further hearing took place on 11 June 2017.
On 4 July 2017, Judge Ahmadzadeh sentenced each of the four Christians to ten years in prison for "acting against national security through the establishment of illegal house churches" and also sentenced each to a two-year travel ban. Amin was sentenced to a further five years in prison for blasphemy. The defendants were not in court when their sentences were read out, only their lawyer, who filed an appeal against the court's decision. (Judge Ahmadzadeh was later suspended from duty after being investigated for corruption.)
Pastor Victor and Kavian posted bail but Amin and Hadi were sent to Evin prison. Amin, who had been arrested with Pastor Victor in 2014 but was rearrested at the picnic in 2016, was brutally interrogated. His health suffered in prison and the authorities denied him medical treatment. He wrote an open letter about his ill-treatment, went on hunger strike and was released on bail on 25 July 2017. Hadi was released on bail on 11 April 2018.
Kavian left Iran after a lawyer told him that he faced new charges of collusion, blasphemy and cybercrime and that his bail had been doubled and he had three days to post it or face arrest.
Appeal hearings
At a preliminary appeal hearing on 25 April 2018, two judges respectfully allowed the Christians and their lawyer to present their defence, asking questions about the relationships between them and their Christian activities and listening carefully to the responses, but they informed the defendants that there would probably be two further court hearings as part of the appeal process.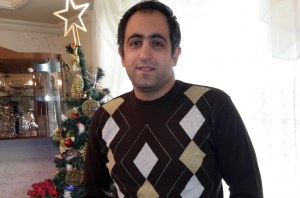 At a hearing on 19 February 2019, Judge Zargar decided to combine several cases including those of Pastor Victor, Kavian, Amin, Hadi, Ramiel (pictured) and Shamiram. A court hearing for the combined cases was scheduled for 3 September 2019, but the judge failed to appear. It was re-scheduled for November 2019 but was postponed again because the judge said the court house was too crowded.
The cases were due to be heard on 24 February 2020, but when the Christians arrived at court with their lawyers they were told a summons had not been sent for Hadi and the hearing was postponed again.
Article 18 reported that at the 24 February hearing there was a new judge in charge at the Revolutionary Court in Tehran, replacing notoriously harsh judges Hassan Babaei and Ahmad Zargar, and while the Christians' lawyers did not know the new judge they were said to be pleased with his approach. He reportedly remarked that the case had dragged on for "too long" and that he would rule on the matter at the next hearing.
Family
Victor and Shamiram's son Ramiel, who will feature in Part 3 of this series, was released from Evin prison on 26 February 2020, after serving just seven weeks of a four-month sentence for holding illegal church meetings. His early release was due to the authorities' concern over the Covid-19 coronavirus spreading through Iran's overcrowded prisons.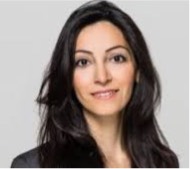 Their daughter Dabrina (pictured), who lives outside Iran, has been a constant advocate for her parents, for Ramiel and for other persecuted Iranian Christians. When the Assyrian Pentecostal Church in Tehran was closed in 2009, Dabrina was interrogated and imprisoned on national security charges, but her parents later managed to get her out of the country.
Dabrina has described how difficult her parents are finding their long wait for justice. In May 2019, she told Iran Focus that they are "trying to survive, not knowing what is going to happen next, not being able to make plans about their future. Their lives are just on hold. All my father's money has been frozen. He has no income now and is not allowed to have a government job. He is 65 years old and is living on a pension that is not even enough to pay for food."
Dabrina Bet-Tamraz will feature in Part 4 of this series.
(Amnesty International/Article 18/Centre for Human Rights in Iran/Christian Solidarity Worldwide/Didgahnow/Iran Focus/Middle East Concern/222 Ministries)
Share this