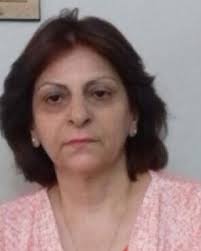 In the second of a four-part series on the persecuted Bet-Tamraz family, we focus on Shamiram Issavi Khabizeh, who has been sentenced to ten years in prison for her Christian activities and is waiting for her appeal to be heard on 1 June. [Note: the family had previously been given the wrong date, 1 May, for the hearing.]
Shamiram (64) and her husband Victor Bet-Tamraz are Assyrian Christians who, along with their son Ramiel and daughter Dabrina, have endured many years of persecution for their Christian activities in Iran. Shamiram and Victor led the Shahrara Assyrian Pentecostal Church in Tehran before it was forced to close in March 2009 and since then they have led a house church in their home.
Christians like Shamiram who are born into the historic Assyrian and Armenian churches have relative freedom to worship in Iran, but they must conduct services in their own languages – not Farsi (Persian), the official language of Iran – and they may not evangelise or admit converts to services.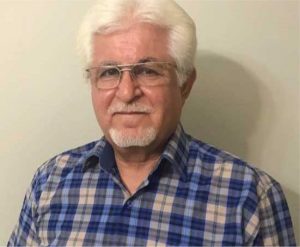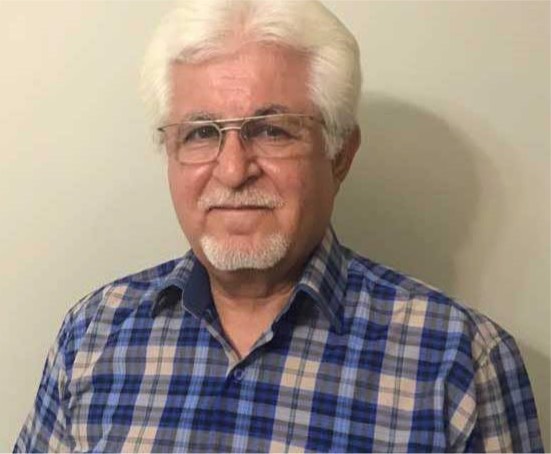 Shamiram and Victor (pictured) have been involved in Christian ministry among Farsi-speaking converts for many years. They have each been sentenced to ten years in prison and are out on bail while they wait for their appeals to be heard.
Christmas raid
On 26 December 2014, Shamiram was arrested with Victor, Ramiel and twelve converts to Christianity when armed Ministry of Intelligence agents raided a Christmas celebration at their home in Tehran.
The agents told the Christians that they were being charged with "holding an illegal meeting" and seized personal records belonging to the Bet Tamraz family, along with mobile phones, laptops, bank details, documents relating to their relatives and over a thousand books.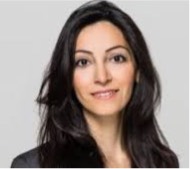 Shamiram and Victor's daughter Dabrina Bet-Tamraz (pictured) told 222 Ministries, "The authorities separated men from women and conducted strip searches, seizing all Bibles, confiscating personal items such as cellphones, laptops, and identification documents. All attendees were interrogated on camera and were forced to sign forms committing to never gather together again."
Most of the detainees were released that night, but Pastor Victor and two converts (Amin Afshar-Naderi and Kavian Fallah Mohammadi) were were imprisoned and charged with "conducting illegal house-churches and promoting evangelical Christianity". Amin and Kavian were released on bail in February 2015 and Pastor Victor on 1 March 2015.
Summoned, interrogated, charged
On 19 June 2017, Shamiram was summoned to meet with intelligence officers who interrogated her for several hours and forced her to write down information about the activities and members of the house church that she and her husband led. She was charged with "participating in foreign seminars" and "acting against Iranian national security by being a member of the church leadership" and was released a day later on bail.
Meanwhile, Pastor Victor's trial was underway. His first hearing took place on 21 May 2017, attended by Shamiram and Ramiel, but no verdict was issued and a further hearing took place on 11 June. On 4 July 2017, Pastor Victor was sentenced to ten years in prison for "acting against national security through the establishment of illegal house churches". He posted bail and was allowed to remain out of prison pending his appeal hearing.
Trial
On 31 July 2017, Shamiram was called to attend a hearing at Branch 26 of the Revolutionary Court in Tehran under Judge Ahmadzadeh. Her lawyer requested that the hearing be postponed as he had not had access to the case files and needed to see them before the hearing. It was postponed to 21 August 2017, when Shamiram and her lawyer appeared in court and requested another postponement so they could gather more information.
The hearing took place on 12 December 2017 and the verdict was delivered on 6 January 2018: Judge Ahmadzadeh sentenced Shamiram to five years in prison for "acting against national security and against the regime by organising small groups, attending a seminary abroad and training church leaders and pastors to act as spies". She was sentenced to an additional five years in prison for "gathering and colluding to commit crimes against national security". Shamiram lodged an appeal.
Appeal
At a three-hour preliminary appeal hearing on 9 May 2018, the prosecutor and judge spoke disrespectfully to Shamiram and accused her whole family of crimes against the regime. Shamiram's lawyer was allowed to speak, but she was not allowed to defend herself.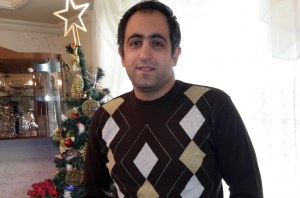 At a hearing on 19 February 2019, Shamiram's appeal was postponed when presiding judge Ahmed Zargar decided to combine her case with those of several other Christians including Pastor Victor, Amin Afshar-Naderi and Kavian Fallah Mohammadi (all arrested at the Christmas celebration in 2014) and a group arrested at a picnic in August 2016 – this group included Ramiel (pictured). All those attending the picnic had been members of the Shahrara Assyrian Pentecostal Church before it was closed, and all except Ramiel were converts from Islam.
A court hearing for the combined cases was scheduled for 3 September 2019, but the judge failed to appear. It was re-scheduled for November 2019, but was postponed again because the judge said the court house was "too crowded".
The cases were due to be heard on 24 February 2020, but when the Christians arrived at the Islamic Revolutionary Court in Tehran with their lawyers they were told the hearing was going to be postponed again because a summons had not been sent for one of the defendants. Article 18 reported that there was a new judge in charge of the court and that the Christians' lawyers were pleased with his approach. He reportedly remarked that the case had dragged on for "too long" and said he would rule on the matter at the next hearing.
Family
Shamiram and Victor's son Ramiel, who will feature in Part 3 of this series, was released from Evin prison on 26 February 2020 after serving just seven weeks of a four-month sentence for holding illegal church meetings. His early release was due to the authorities' concern over the Covid-19 coronavirus spreading through Iran's overcrowded prisons.
Their daughter Dabrina, who will feature in Part 4 of this series, lives outside Iran and has been a constant advocate for her parents, for Ramiel and for other persecuted Iranian Christians. In May 2019, she told Iran Focus that her parents are "trying to survive, not knowing what is going to happen next, not being able to make plans about their future. Their lives are just on hold."
(Article 18/Centre for Human Rights in Iran/Christian Solidarity Worldwide/Didgahnow/Iran Focus/Middle East Concern/222 Ministries)
Share this