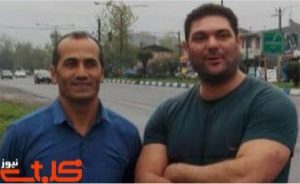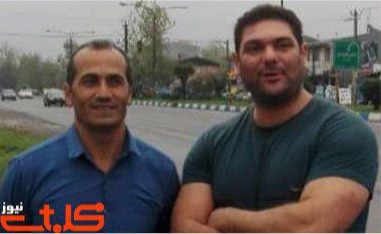 On 16 November, security agents detained two Christian converts from Islam, Behnam Ersali and Davood Rasooli. Both men live in Karaj, 50 km west of Tehran, but Behnam was arrested 770 km away in the northeastern city of Mashhad, where he had gone to visit a friend. Davood planned to travel to Mashhad to join Behnam, but was arrested before he left Karaj. It is believed that intelligence agents monitoring the two Christians intercepted phone calls between them and learned of their plan to meet.
Six plain-clothes security agents raided the home of Behnam's friend in Mashhad without legal permission and detained them both. His friend was released a few hours later but Behnam remains in custody in an unknown location. Several years ago, he was fired from his job due to his Christian faith.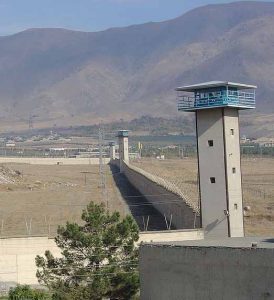 Two plain-clothes security agents arrested Davood Rasooli at 6 am in front of his home, as he prepared to travel to Mashhad, and transferred him to an unknown location. The agents returned two hours later to search his house and confiscated books and other belongings. Friends believe he is in solitary confinement and undergoing interrogation in Karaj's maximum security Rajai-Shahr Prison (pictured).
Since their detention, the two Christians have not had any contact with their families and no information has been released on the cause of their detention or their location. Rob Duncan, regional manager at Middle East Concern, commented: "The fact that there has been no information and relatives haven't been informed shows security agents are involved."
He also said, "This year there have not been too many arrests [in Iran], but Karaj has been one place in particular where many people have been arrested this year, and from a number of different groups as well. It seems like Karaj is a dangerous place for Christians at the present time." He added that it is likely the authorities are trying to get information from the arrested Christians, which could lead to more arrests.
Iranian Christian news agency Mohabat News stated, "It seems that there is a new wave of arrest and pressure against Christians," and said recent reports indicate that Iran's intelligence agencies have summoned and arrested several Christians in northern cities. Some have been released on recognisance bonds, signing a written promise to show up at future court appearances.
(Middle East Concern/Mohabat News/Morning Star News/Religious Liberty Prayer Bulletin/World Watch Monitor)
Share this