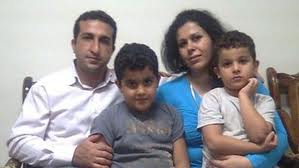 The UN Human Rights Council met in Geneva on Monday 12 March, where Ahmed Shaheed, a "special rapporteur for human rights in Iran" delivered a report on human rights abuses in Iran and called for the release of Pastor Youcef Nadarkhani.
Responding to Shaheed's presentation, Iranian human rights envoy Mohammad Javad Larijani denied that Nadarkhani faces the death penalty, though the sentence was spelled out in a ruling handed down by Iran's highest court last autumn. Larijani also offered a new set of charges against Nadarkhani, including preaching to youth without their parents' permission, converting his home into a church and offending Islam.
"In the last 33 years after [the Islamic] revolution, no single person has been put to death or executed or pursued for changing his religion from Islam," he told the council. "Hundreds of people are changing from other religions to Islam. Why we should be so sensitive about a few people to change their religion from Islam?"
"Christianity and Judaism are preached in Iran," Larijani said. "We have a number of synagogues; we have a number of churches. But there is no need to humiliate, to offend Islam."
This statement follows a trend of vague and often contradictory statements made by various Iranian spokesmen, which many observers believe is a deliberate policy of confusing the situation. Since late February, there has been confusion about the status of an execution order signed for Youcef.
YOUCEF ALIVE AND DOING WELL
Present Truth Ministries confirmed as recently as last Tuesday (13th March) that Youcef is alive and well.
Share this