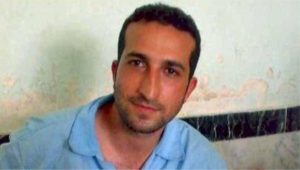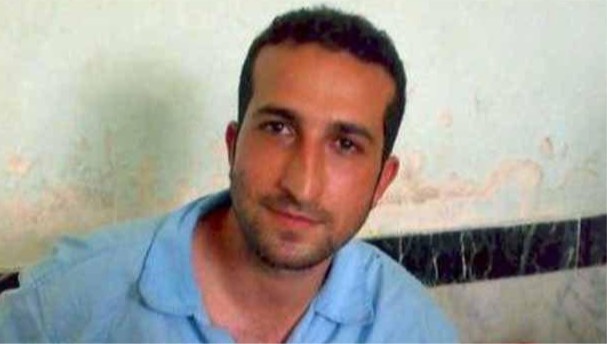 The UN's Working Group on Arbitrary Detention has ruled that the Iranian government is guilty of arbitrarily detaining Pastor Youcef Nadarkhani and has called for his immediate release. The opinion was adopted by the Working Group at a session in November 2020, but only made public on 18 February.
Youcef is serving a six-year sentence in Tehran's Evin prison for "acting against national security by propagating house churches and promoting Zionist Christianity", to be followed on release in 2024 by two years' internal exile in a remote city in southeast Iran. Since 2006, Youcef has been detained repeatedly because of his Christian activities, including spending three years under sentence of death for apostasy until his acquittal in 2012 following international outcry.
The Working Group found Iran guilty on four counts: lack of legal basis for detention; detention resulting from legitimate exercise of freedoms; lack of fair trial and due process; and discrimination based on religious beliefs.
In addition to calling for Youcef's immediate release, the Working Group called for compensation and "other reparations" to be given to him and for Iran to conduct an independent investigation into his arbitrary detention and to hold those responsible accountable. It stated that Youcef's experiences during the past 15 years amount to "harsh persecution" and concluded, "It is difficult to explain his numerous arrests, detention and imprisonment since December 2006 other than through such religiously motivated persecution."
The verdict included a short response from Iran's High Council for Human Rights, a subdivision of the judiciary, but its rebuttal was dismissed by Freedom Now (the rights group that had lodged the case in April 2020) as a "superficial summary of the Government's own version of the entire 10-year history of Mr Nadarkhani's criminal prosecutions" that ignored Freedom Now's "detailed allegations of improper and illegal treatment of Mr Nadarkhani for his legitimate exercise of his religious and other rights under Iranian and international procedural and substantive law".
The Working Group stated that "mere assertions by the Government that lawful procedures have been followed are not sufficient to rebut [Freedom Now's] allegations" and referred the case to six UN rapporteurs.
Six UN special rapporteurs express concern about Youcef
Six UN special rapporteurs had already expressed concern about Youcef's case (as well as those of 23 other Iranian Christians) in a letter submitted to the Iranian government on 11 November 2020 but only made public in January.
The rapporteurs (listed below) wrote that they would like to bring to the attention of the Iranian government "information we have received concerning the reported persecution of members of the Christian minority in Iran, including converts from Islam, as well as the detention of dozens of Christians, most of whom have been convicted for exercising their right to freely observe and worship their religion".
The Iranian government responded by denying any discrimination on religious grounds and claiming that the Christians in question were guilty of crimes "against national security" and belonged to "enemy groups".
The six rapporteurs:
Ahmed Shaheed (Special Rapporteur on freedom of religion or belief)
Elina Steinerte (Vice-Chair of the Working Group on Arbitrary Detention)
Irene Khan (Special Rapporteur on the promotion and protection of the right to freedom of opinion and expression
Clement Nyaletsossi Voule (Special Rapporteur on the rights to freedom of peaceful assembly and of association)
Javaid Rehman (Special Rapporteur on the situation of human rights in the Islamic Republic of Iran)
Fernand de Varennes (Special Rapporteur on minority issues)
(Article 18, UN Human Rights Council)
Share this