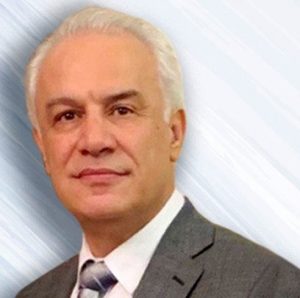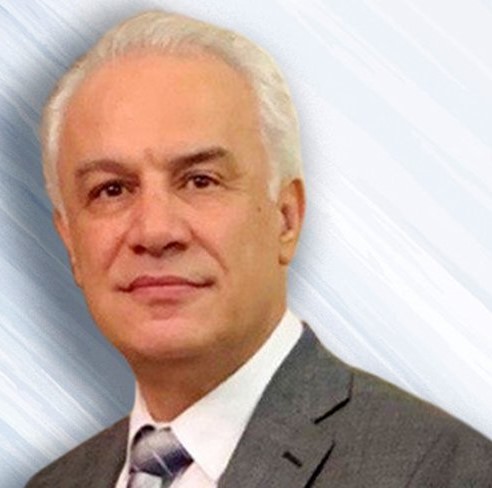 Two Christians who are still being held in prison following coordinated raids on 30 June and 1 July, Joseph Shahbazian (pictured) and Malihe Nazari, have had bail set at the unprecedented level of three billion tomans (approximately €128,000).
The raids were carried out by Revolutionary Guard intelligence agents in the cities of Tehran, Karaj and Malayer, and it is believed that at least 35 and possibly over fifty Christians were arrested or interrogated. Most were released in the days following the raids, either without charge or on bail on charges including "propaganda against the regime" and "acting against national security by promoting Zionist Christianity". Security agents reportedly threatened detainees' families to stop them disclosing any details.
Joseph Shahbazian
Joseph Shahbazian (56), a house-church leader from an Armenian background, was arrested during a worship service in the Yaftabad area of Tehran on 30 June and is being held in Evin prison.
The Investigation Branch of the Tehran Security Court interrogated Joseph and then issued a bail demand of three billion tomans, which Article 18 says is twice the previous highest bail demand for a Christian prisoner of conscience. He has not been told what charges he faces.
Joseph's family was initially told that the bail figure was three hundred million tomans, to be paid – unusually – in cash. Not possessing such an amount, the family asked for permission to submit a property deed as a guarantee, which is common practice, but this request was denied. They managed to raise the amount and deposited it at the court, only to be called later and told the required amount was actually ten times higher.
The family later returned to the court to submit title deeds for two properties (the Shahbazian family home and the apartment below, which belongs to Joseph's mother) but their combined value plus the cash already deposited was still short of the required bail. The judge is to rule on whether or not to accept them.
Malihe Nazari

Christian convert Malihe Nazari (46, pictured) has also had bail set at three billion tomans, a figure that her family is unable to raise. Malihe is a member of Tehran's One-Hearted Women Church and was arrested on 30 June in a raid on her home by Revolutionary Guard intelligence agents who searched the premises and confiscated personal belongings including computers, phones and books. Security and intelligence agents pressurised her husband and sons not to provide any information about her.
The authorities promised that Malihe's family could visit her in Evin prison, but on 22 July prison officials without any prior notice transferred her to Qarchak women's prison, one of Iran's most notorious prisons. Located in Varamin in the desert southeast of Tehran, it is inaccessible for family visits and houses prisoners in terrible conditions.
Somayeh Sadegh's mother arrested

Another member of Tehran's One-Hearted Women Church, Somayeh Sadegh (36), known to her fellow Christians as Sonya, was arrested in the raid in Yaftabad and transferred to Evin prison. A convert to Christianity, she is a sports coach who runs a women's gym in western Tehran.
The day after Sonya's arrest, her mother Masoumeh Ghasemi (51, pictured with Sonya) went to Evin prison to find out about her daughter but was herself arrested and interrogated by prison officials. Masoumeh, who converted to Christianity at the same time as her daughter, was one of several members of the women's church detained in the weeks following the coordinated raids, their families warned not to speak to the media. Masoumeh and Sonya were released on bail on 9 July, pending trial.
Blindfolded for twenty days
Another of the converts arrested in the raid in Yaftabad, Mina Khajavi (57), was released on bail after being held for twenty days and blindfolded the whole time. When she was released, Mina was put in a car and dropped off on an unknown Tehran street, without phone or money, and had to borrow a phone from a passerby to contact her family and ask them to find her and bring her home.
(Article 18/Middle East Concern/Mohabat News)
Share this