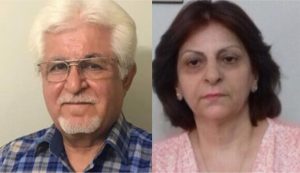 Pastor Victor Bet-Tamraz and his wife Shamiram Issavi have left Iran after losing their appeals against prison sentences of ten and five years respectively. They fled Iran on Saturday 15 August, hours before Shamiram was due to begin serving her sentence.
Pastor Victor received a telephone call from his lawyer on 19 July telling him that his appeal had been rejected and that no further hearing would take place, but Shamiram did not know for certain that her appeal had been rejected until she received an official summons on 11 August to present herself at Tehran's Shahid Moghadas Court, inside Evin prison, within five days to begin her sentence. She had until Sunday 16 August to turn herself in or face arrest.
Given their ages (Victor turns 66 next month and Shamiram will be 65 in December), health issues and the fact that there is an outbreak of Covid-19 in Evin prison, they decided to leave Iran and continue their legal battle abroad.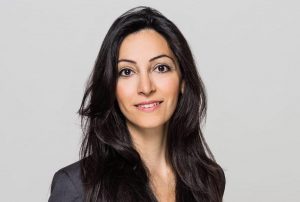 Their daughter Dabrina Bet-Tamraz, who lives in Switzerland, told Article 18 that while she does not wish to disclose where her parents are, they are "safe and well" and will continue their legal battle. "We continue to pray and hope for their sentences to be dropped," she said, adding that they are determined to return to Iran if they can overturn their sentences.
Victor and Shamiram are Assyrian Christians who led the Shahrara Assyrian Pentecostal Church in Tehran before it was forced to close in March 2009 and since then have led a house church in their home. They have endured years of persecution for their ministry among Christian converts.
In July 2017, Pastor Victor was sentenced to ten years in prison for "acting against national security through the establishment of illegal house churches". Six months later, Shamiram was sentenced to five years in prison for "acting against national security and against the regime by organising small groups, attending a seminary abroad and training church leaders and pastors to act as spies". They remained out of prison on bail while waiting for their appeals to be heard.
Christian converts lose appeals
Victor and Shamiram's cases had been combined with those of three Christian converts, Amin Afshar-Naderi, Kavian Fallah Mohammadi and Hadi Asgari. They have also been notified by their lawyers that their appeals have been rejected. One of the lawyers, Amirsalar Davoudi, is in Evin prison himself and was recently diagnosed with Covid-19.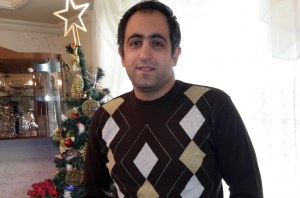 Amin and Kavian were arrested with Victor and Shamiram at a Christmas celebration in their home in December 2014, while Hadi was arrested at a picnic with other Christians including Victor and Shamiram's son Ramiel Bet-Tamraz (pictured) in August 2016.
The five Christians have been summoned to numerous appeal hearings, all cancelled for a wide variety of reasons. Their last scheduled hearing, on 1 June, was cancelled with no reason given – after a long wait at Branch 36 of the Islamic Revolutionary Court in Tehran, the Christians and their lawyers were simply told the hearing had been cancelled.
Following the cancellation, Dabrina told Article 18, "My parents have tried to keep the social distancing and hygiene measures as best as they can, but if they go to prison, prisons are anyway not healthy environments for elderly people. So going to prison, at their age, with my mum's heart issues and my dad's blood pressure issues and other problems, would be unimaginable."
On 19 August, Middle East Concern reported that "all those sentenced in this case are in places where they are not under a direct threat to be called to serve their prison sentences".
(Article 18/Middle East Concern)
Share this