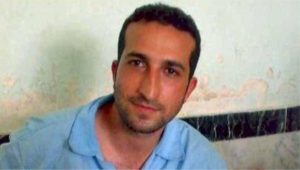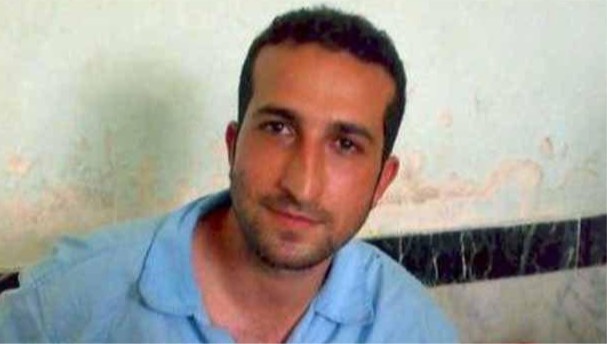 Pastor Youcef Nadarkhani and his wife Tina Pasandideh are very concerned about the future of their sons Daniel (17) and Joel (15), who are unable to receive  school certificates as the state refuses to recognise them as Christians and exempt them from Islamic studies. For the past decade, Youcef and Tina have been fighting for the rights of their sons to identify as Christians and therefore be exempt from Islamic classes.
UPDATE 1 October 2019: Youcef has gone on hunger strike to protest against the authorities preventing his sons from continuing with their education. Joel was due to return to school on 23 September but was told he could not return as he had not been certified for the previous grade, since he did not complete Islamic studies.
He was due to begin 10th grade this year, but has yet to receive certificates to show he completed 8th and 9th grades. Daniel, who was due to begin 12th grade, was accepted as a "guest" at his school (attending but not participating in Islamic classes), but has not received a certificate since completing 9th grade. Both boys declined to sit exams in Islamic studies and the Quran.
Christian Solidarity Worldwide quoted a letter Youcef wrote to the authorities of the ward in which he is imprisoned, in which he says his decision to go on hunger strike "is motivated by the necessity to defend my children as members of the Christian minority who are violated by discriminatory measures taken at the initiative of officials of the Ministries of Information and National Education."
Youcef Nadarkhani is serving a ten-year sentence in Evin Prison for "acting against national security through propagating house churches and promoting Zionist Christianity". He and Tina are converts from Islam, and this educational problem affects all convert families in Iran. It also seriously impacts educational rights of Baha'is.
Although Christianity is an officially recognised minority faith, alongside Judaism and Zoroastrianism, only Christians from ethnic Armenian and Assyrian families are permitted to practise – not converts from Islam, who are considered apostate. Members of the recognised minorities are exempt from classes in Islamic Studies and the Quran, but children of converts to Christianity are considered Muslims and are therefore not exempt.
In 2009, Youcef protested a change in Iranian educational policy that meant his children were required to take Islamic studies in school. Daniel was being prevented from progressing at school because he refused to sit an Islamic religious education test. The authorities had insisted that he take the test – against his own wishes and those of his parents – and attend Quran classes.
Youcef's protest led to him being charged with apostasy and evangelism and receiving a death sentence. His case gained international attention and he was acquitted of apostasy in 2012 and released.
Youcef, Tina and other Christian parents want a solution to be found so that their children can complete their education. They also want the authorities to stop forcing children of converts to participate in Islamic studies at school.
Education Minister says children of unrecognised faiths engaging in "propaganda"
Article 18, a London-based organisation that defends religious freedom in Iran, reports that Iran's Minister of Education Mohsen Haji Mirzaei says children who profess an unrecognised religious faith at school are engaging in "propaganda" and should be banned.
The remarks, made at a cabinet meeting on 11 September, refer to followers of unrecognised faiths including Baha'is and Evangelicals.
Article 18's Advocacy Director Mansour Borji commented, "The Minister's comments mean a Christian convert or member of the Baha'i faith would have to lie about their faith in order to benefit from their constitutional right to education."
Iran has ratified the Universal Declaration of Human Rights and the International Covenant of Civil and Political Rights, which both provide for full religious freedom, including the freedom to change one's religion and to propagate that faith, but these freedoms are severely restricted in Iran. Article 18 of the International Covenant of Civil and Political Rights gives parents the right to ensure the religious education of their children in conformity with their own convictions.
Earlier this year, the Iranian government banned members of religious minorities from teaching in nursery schools, except in special schools where all children already belong to that minority. In response to the widespread criticism that followed the ban, an official clarified that members of religious minorities are allowed to teach some classes, such as music or gymnastics, but not to be class teachers.
Article 18 reports that it is effectively impossible for members of religious minorities to teach older children in Iran because of criteria to be met to become a teacher, including belief in Islam.
Read Youcef Nadarkhani's Prisoner Profile.
(Article 18/Christian Solidarity Worldwide/Middle East Concern)
Share this