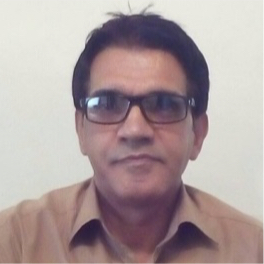 Naser Navard Gol-Tapeh (59) has been informed that his third request for a retrial has been rejected. A convert from Islam, Naser is serving a ten-year sentence in Tehran's Evin prison for "acting against national security" through organising house churches. He began serving his sentence in January 2018.
In Naser's latest petition for a retrial, he argued – with the help of fellow inmate and human rights lawyer Amirsalar Davoudi – that he had done nothing constituting a legally-defined crime.
His petition stated: "Organisation of house-churches has been associated with an act of crime, but how can house-churches be considered a crime when holding Islamic religious ceremonies in a house is not?
"In house-churches, people read the same books that official Armenian-speaking churches read, and if we are all equal before the law, it is highly perplexing that based on the reports by the Ministry of intelligence, I've been accused, when the Ministry of Intelligence has no rights of legislation. How could they identify my action as a crime? When the believers in Jesus Christ gather together to read the Bible, one government ministry cannot unilaterally consider that act a crime.
 "Being a follower of a certain religion, and performing its religious rites, should not be criminalised as an act of sabotage or overthrowing the government."
Naser's petition was rejected by majority vote in a ruling dated 16 September but only communicated to him recently. The judges' written verdict stated: "After consideration, and recognition that the prisoner's previous two requests for a retrial have been turned down by this court… And after reading the report by Mr Gol-Tapeh, and looking through his documents, we have come to the following decision by majority vote: that the appeal does not have sufficient grounds under Article 474 or Article 476 for a retrial."
Reacting to the news, Naser's former lawyer Hossein Ahmadiniaz tweeted: "He is completely innocent. His crime is peace, friendship, honour and human dignity. Naser defended himself tenaciously in court. I will always testify to his courage, bravery and honesty and I am proud to have been the lawyer of such an honourable man."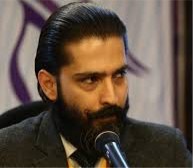 Amirsalar Davoudi (29), the lawyer who worked with Naser on his petition for retrial, was arrested in November 2018 and sentenced in June 2019 to thirty years in prison for "collaborating with an enemy state through interviews," "propaganda against the state," "insulting officials" and "forming a group to overthrow the state". The US-based Center for Human Rights in Iran said the "trumped-up charges" related to his work defending prisoners of conscience.
(Article 18)
Share this