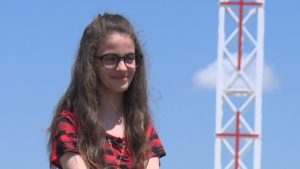 In June 2019 Christian satellite television network SAT-7 released a new film with Iraqi school girl Miriam entitled Sequel of Hope. Back in December 2014, her story went viral after an interview she gave also to SAT-7. At the time she was a 9-year-old Christian refugee from Qaraqosh, who had been driven out of her home by Islamic State. Her wonderful testimony and message of forgiveness, which was translated into many languages, inspired millions of people around the world. When Miriam was asked how she felt about the terrorists who had driven them away from their homes, she said, "I will only ask God to forgive them." Later in the interview she sang a beautiful worship song.
In the new film, Miriam, who is now 13 years old, said her family home was "protected by the hand of God". While Islamic State destroyed much of her hometown, their home remained standing.  But she added, "It's not about the house. It's about seeing what God is doing for you. God is always protecting you and you can count on Him." "I love Qaraqosh," she went on to say. "It's where I was born and studied during my childhood, but the more important thing is that I love to see people believing in God."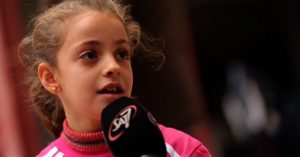 When Islamic State militants overran the Nineveh valley five years ago, Miriam's family fled to Mosul and later to Erbil in Kurdistan. At first, they lived in an unfinished shopping centre and later in a temporary cabin, supported by the Chaldean Catholic Church. In September 2018 they were able to return to their home town which had been liberated from ISIS in 2016.
When SAT-7 visited Miriam's family in 2019, they were preparing for their first Easter back in their Christian hometown of Qaraqosh. Miriam and her sister Zomorod walked to their church in traditional costumes for the Palm Sunday service.
Sequel of Hope clearly shows the vast destruction left by Islamic State in Iraq, but also the resilience of Christian community who are rebuilding their lives in their old homes.
Watch 5-minute version of Sequel of Hope
Watch full film (28 minutes)
(SAT-7)
Share this