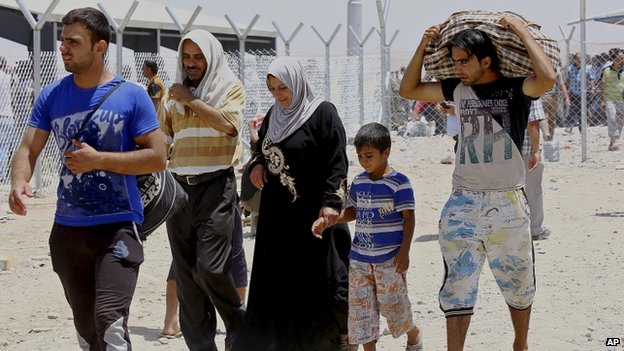 Most of the Christian population of Mosul, Iraq's second city, fled the city as it was overrun by fighters from the radical Sunni Muslim group ISIS (Islamic State in Iraq and Syria) on 10 June.
Almost 500,000 people (Including thousands of Christians) left the city in a mass exodus. Many have fled to the city of Erbil, 88km (55 miles) east of Mosul, capital of the Kurdish autonomous region of Kurdistan which has a large Christian district. Others have gone to rural villages and found shelter in churches, monasteries and schools. While some have vowed never to return, others are waiting to see if circumstances will change to allow them return to their homes.
The ISIS fighters seized weapons and helicopters, freed over 3,000 prisoners and burned down buildings in Mosul. Churches were looted and torched. ISIS raised black jihadist flags and announced over loudspeakers that they had "come to liberate" the city. ISIS jihadists, reportedly with support from a sizeable segment of Mosul's overwhelmingly Sunni population, declared the establishment of a caliphate (an Islamic state led by a supreme religious and political leader) under strict Sharia rules and the black flag of Islamist extremism.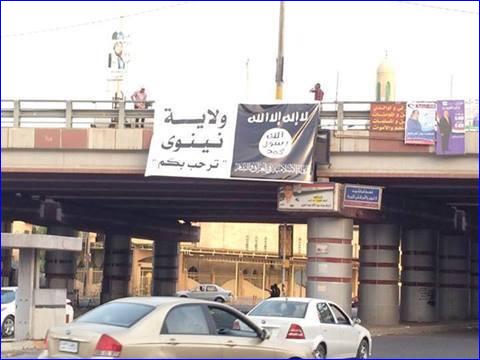 Since the takeover, there have been conflicting reports about conditions in Mosul – some have described it as "chaotic" with no water and electricity while others have spoken of a city operating much as it did before the takeover. Mosul was home to about 130,000 Christians before the US-led 2003 invasion of Iraq. Following the ISIS takeover, it is reported to be almost empty of Christian families.
Canon Andrew White (the well-known Anglican minister known as the "Vicar of Baghdad") said, "The situation in Iraq is now the worst it's ever been. Most of our people come from Nineveh and still see that as their home… now the Christian centre of Iraq has been totally ransacked. The tanks are moving into the Christian villages, destroying them and causing total carnage. ISIS has killed countless numbers of people… there are bodies all over the streets."
LIFE UNDER ISIS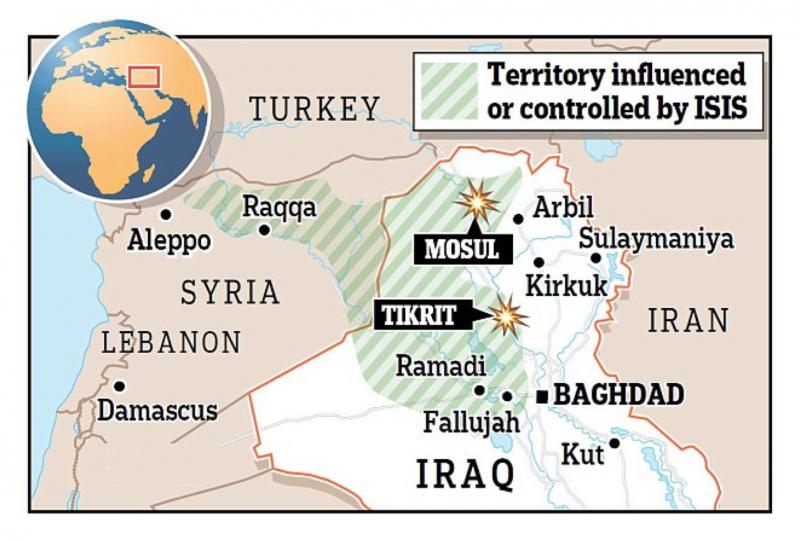 ISIS (also known as ISIL, Islamic State of Iraq and Levant) is a radical Islamist group that is seeking to establish an Islamic caliphate over Iraq and Syria but its vision extends to taking control of Lebanon, Israel, Palestine, Jordan, Cyprus and southern Turkey. It has come to public prominence in the past year since it split from Al-Qaeda for ideological reasons. ISIS has ruled Syria's Raqqa Province, plus territory along the Euphrates River and Iraq's restive Sunni Anbar Province, since February 2014. In that region, ISIS announced that Christians must convert to Islam, pay a tax or face death. Christians were ordered not to make renovations to churches, display crosses or other religious symbols outside churches, ring church bells or pray in public.
IRAQ BACKGROUND
Prior to the takeover of Mosul, Iraq was unofficially divided into two parts, the semi-autonomous Kurdish region in the North, officially governed by the Kurdish Regional Government (KRG) based in Erbil, and the larger Arab part, controlled by the Iraqi Government in Baghdad. Kurds and Arabs have distinct languages and cultures. Most of Iraq's oil resources are found near Kirkuk and Mosul, the border areas between the Kurdish and Arab regions, and these are among the most violent places in Iraq.
Even before the takeover of Mosul, the exodus of Christians from Iraq had been taking place at an alarming rate, with hundreds of thousands fleeing in response to targeted violence. Most of the violence is perpetrated by Sunni Muslim extremists against Shia Muslim and Christian targets.
Such violence overshadows all political life in Iraq, where lack of government control means that militants are free to act with impunity. The government had previously announced its support for the creation of a separate province in the largely Christian Nineveh Plains, with the aim of creating a home for Christians within Iraq, but the takeover of Mosul, central to the region, has destroyed that hope.
Most Iraqi Christians are Catholic or Orthodox and trace their history back to the first century. The evangelical community is small but growing: many from Muslim backgrounds become Christians through the witness of others, gospel radio and especially through dreams and visions of Jesus. They are obvious targets for persecution.
(Barnabas Fund, Irish Times, National Review Online, Religious Liberty Monitoring, World Watch Monitor)
Share this