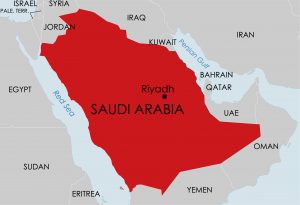 "Adam" is a Saudi Arabian Christian in his late forties who converted from Islam three years ago. Converting from Islam is so dangerous for Saudis that his real name cannot be used. Since Adam's conversion he has endured constant persecution, which escalated to the point that he has reluctantly decided to leave the country and join his family abroad.
Following accusations of helping his wife's sister "Eve" (also a convert to Christianity) to leave Saudi Arabia against the wishes of her husband, Adam has faced intense pressure from his extended family, especially Eve's husband, who subsequently brought a false charge against him of theft and had him beaten up.
Adam has faced four court cases (for importing Bibles, attempting to convert Muslims to Christianity, theft, and helping Eve to flee the country) and has been in prison several times, for a total of around four months.
From a Yemeni background, he spent most of his life in Saudi Arabia, growing up as a Muslim. When Eve became a Christian around three years ago, her family asked Adam to convince her to return to Islam, unaware that he too was exploring Christianity. Inspired by her faith, he became a Christian. Eve was in great danger as a convert, including from family members who reportedly tried to have her killed, and Adam helped Eve and her two children to flee the country, causing huge anger in the extended family.
On 5 May 2021, Adam's wife "Hope" was contacted by her family and told her mother was ill after receiving a Covid-19 vaccination. When she arrived at the family house, however, she was locked in and family members told her they believed Adam would be sent to prison soon and it would be better for her to stay with them. The family put her under pressure to divorce him, but eventually allowed her to go free. In July, Adam sent Hope and their younger son "Andrew" abroad for safety – Eve's husband had threatened violence against them and Adam was particularly concerned that they could be vulnerable to attack if he were imprisoned.
In August, a group of men attacked Adam and beat him up on the order of his brother-in-law. He fell on sharp iron and cut his leg very badly, resulting in heavy blood loss. He was treated in hospital, and on his release was sent to prison for a night. Following this incident, Adam decided to leave the country and join Hope and Andrew. Their older son, "Matthew", fled Saudi Arabia after helping his father to get Eve out of the country.
Friends convince Adam to join family abroad
Before he left the country, Adam's house-church friends reported that he had become discouraged and emotional, repeatedly saying that he just wanted to go to heaven. He had been determined to stay in Saudi Arabia to serve Jesus and set a good example by persevering despite the persecution he was suffering, but friends convinced him to prioritise caring for his family.
Adam's friend Latifah told Open Doors about Adam's reluctance to leave. "If all persecuted believers leave their country, who will remain to share Christ with the lost in their country?" she said. "Who will share Christ with their family and friends? These are questions that the persecuted wrestle with. Each persecuted believer's journey is different, and no one walks in their shoes except them. Adam proved himself willing to suffer persecution. He endured through painful suffering and loss. He remained faithful and continued serving the Lord through sharing the gospel. Many came to know the Lord through him.
"Adam fought hard to remain in Saudi Arabia. He could have chosen to leave before the persecution intensified. But he stayed as he felt Saudi Arabia was his home and he desired to serve the Lord here. While his departure seems like a loss for the believers from a Muslim background in the country, he will continue to serve the Lord in his new country."
Commenting about Adam's struggles, house-church member Rasheed told Open Doors, "Adam is a strong believer. He put himself in danger for the sake of others when he helped Eve to flee. He is open about his faith. He wants other people to know Jesus, too. He is very active in publicly sharing his faith… He is under a lot of pressure. Last week, he joined us during our meeting as a church. We laid hands on him, prayed, wept. It was a long time of prayer. I believe it went on for three and a half hours. He fell on the ground and cried and cried. We comforted him and then he started praising and worshipping God. It was a great moment for all of us. Many of the church have also been rejected by their families. They all understand what Adam is going through."
Court cases
Adam has been found guilty in three of the court cases against him, while a fourth was ongoing when he fled. In the first case, he was convicted of importing Bibles and sentenced to nine hundred lashes. He had received four hundred of them by April 2020, when the Supreme Court of Saudi Arabia abolished lashing as punishment. The outstanding lashes were replaced with imprisonment and fines.
Adam was charged with inciting others away from Islam after a conversation with friends in a restaurant in 2020, during which he allegedly discussed his conversion to Christianity. One of his friends betrayed him and he was brought to court on 11 March 2021 and was convicted and sentenced to three months in prison. The sentence has been delayed due to Covid-19 restrictions.
Another case arose after Eve's husband falsely accused Adam of stealing money from the family business. Adam was acquitted of theft on 22 April 2021, on the grounds that there was no evidence to support the accusation. The theft case was reopened, however, due to the family's influence, with a detail added to the case that the allegedly-stolen money was used to purchase Bibles. On 3 June, a new judge convicted Adam, fined him 300,000 SAR (around €68,000) and gave him thirty days to pay. If unable to pay, he would be sentenced to prison. An appeal has been submitted.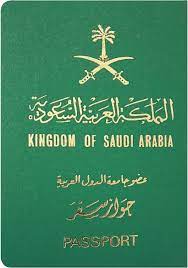 Finally, in a case that was still ongoing when Adam left the country, his family accused him of helping Eve and her children to leave the country against the wishes of her husband and the wider family. At the time, Eve needed permission from her husband or another male in the family to travel – the law changed in August 2019, allowing women to apply for a passport without the approval of a male member of the family.
Read about the situation facing Saudi Arabian Christians in Church in Chains' Saudi Arabia Country Profile.
(Middle East Concern, Open Doors, Voice of the Martyrs Canada)
Share this