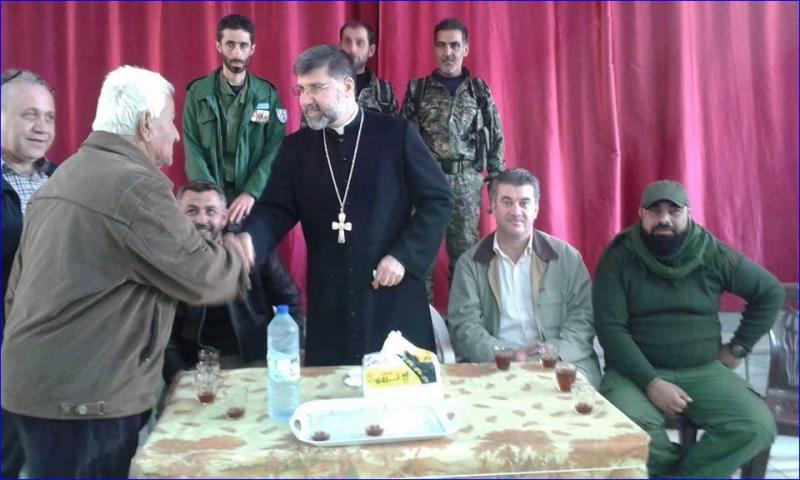 On 7 November, Islamic State released 37 more of the Assyrian Christians captured in Hassaka province in February.
The 37 Assyrians were among a group of 253 kidnapped on 23 February during Islamic State (IS) attacks on 35 Assyrian villages on the Khabur River, Hassaka province. During the attacks some 3,000 other Assyrians were driven from their villages: most have not returned. The 37 released Assyrians, 27 women and ten men, are all middle aged or elderly. They were taken by coach to the town of Tel Tamar in the Khabur River region, to a local church where they were received by the Bishop of Syria of the Assyrian Church of the East, Mar Ephrem Athanael (pictured).
The Assyrian Human Rights Network said that all the released hostages were in good health. The Assyrian Church of the East, which has negotiated with IS for the releases to date, is continuing to negotiate for the release of the remaining 165 hostages.
Prior to this release, some 48 other Assyrian hostages, many of them elderly, had been released: 19 on 1 March; four on 3 March; two on 26 May; one on 16 June; and 22 on 11 August. The four released on 3 March include Mariana Mirza (6) and her great-aunt Bobo Mirza, who had voluntarily remained to care for her despite being offered freedom.
In October, IS released a video showing the execution three of the hostages, and threatened to kill those still in captivity if a ransom were not paid. In the spring, the terrorists had demanded $100,000 per hostage, totalling $23 million, but when it became clear that the Assyrian community could not afford this the amount was lowered to between $12 million and $14 million.
It has been reported that the mother of one of the executed hostages was among those released on 7 November. It is believed that she had not been aware of her son's death.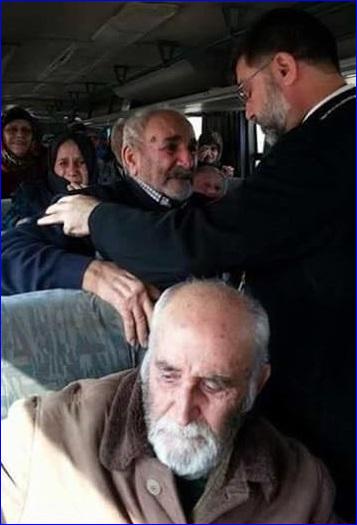 Diana Yaqco, spokeswoman for A Demand For Action, a campaign group for minorities in the Middle East, told Christian Today: "I am so relieved there is movement again and that the Church has made the Assyrian community so proud in the way it has handled the situation under such huge pressure… It is sad we are left to fend for ourselves yet again when cries for help have been ignored by many world leaders since the invasion of Mosul which saw our people become beggars in their country. Have you ever felt a stranger in your own home? That is how we feel. Our children deserve a future and it doesn't need to be under IS and their brutality."
In October, the European Syriac Union, an alliance of Assyrian/Syriac political and cultural organisations in Europe, highlighted the "irrevocable damage" caused to native people, including ethnic and religious minorities in Iraq and Syria, saying: "From the beginning of the fall of Mosul until today, Chaldean-Syriac-Assyrian people and Yazidis have been subject to killings, executions, ransom and mass-displacement."
The image, left, shows the released hostages on the coach home. Besides the Hassaka hostages, IS is also holding a large group of Assyrians, probably between 200 and 230, captured on 6 August in the town of Qaratayn in Homs province, western Syria.
(Assyrian International News Agency, Christian Today, World Watch Monitor)
Share this