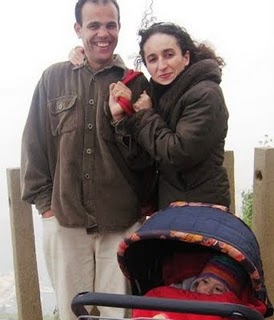 On 25 May 2011 a judge in Oran, 470 km west of Algiers, convicted Siaghi Krimo of insulting the prophet Muhammad and sentenced him to five years in prison.
Siaghi, a former Muslim, was arrested on 14 April after he gave a CD about Christianity to a neighbour. Siaghi reportedly had good relationships with his neighbours and sometimes answered questions about Christianity. The neighbour accused Siaghi of insulting Muhammad and of attempting to convert him to Christianity. The authorities took Siaghi to his house and ransacked it, confiscating his Bible, CDs, computer and flash discs. His wife, with whom he has a baby daughter, retrieved the items the next day.
Siaghi first appeared before the criminal court on 4 May, when the prosecutor recommended that the judge sentence him to two years in prison and fine him 50,000 Algerian dinars (€494). However, at the hearing on 25 May the judge sentenced him to five years and a fine of 200,000 Algerian dinars (€1,976). This harsh sentence was handed down despite the prosecutor's failure to produce a witness or any evidence; the neighbour who had accused Siaghi was not present.
Defence lawyer Mohamed Ben Belkacem said that the judge's sentence was unexpectedly heavy, indicating the legal system's prejudice against Christians: "The judge punished the 'ÄòChristian,' not the 'Äòaccused.' There was no proof, and despite that, the court granted him no extenuating circumstances." The lawyer said that he plans to appeal the case. Siaghi is currently on bail and is not required to serve his prison sentence until the court hears his appeal and upholds the conviction.
"He gave a CD to a neighbour, and for that he has to spend five years in prison," said the president of the Protestant Church of Algeria, Mustapha Krim. "The hearing went well, and the lawyer defended well, yet in the end the judge gave him the maximum punishment. If they start applying the law like that, it means there is no respect for Christianity, and pretty soon all the Christians of Algeria will find themselves in prison. If the simple fact of giving a CD to your neighbour costs five years in prison, this is catastrophic."
The verdict on Siaghi Krimo came the same week that the governor of Bejaia province ordered the closing of seven churches, stating that all churches in the province were illegal because they were unregistered. Registration is required under a law introduced in 2006 to regulate non-Muslim worship, but the government has refused to register applicant churches.
"Christians live in a very difficult situation in Algeria," said Mohamed Ben Belkacem. "They are just tolerated for the sake of foreign politics and in reality have no liberty to worship." (Compass Direct)
Share this