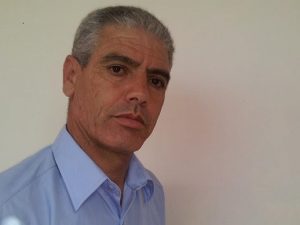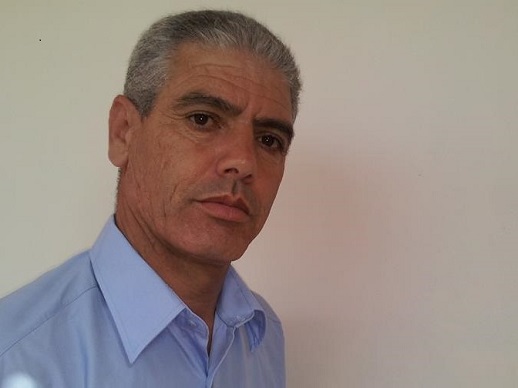 Algerian Christian Slimane Bouhafs (51) has been released from prison, having served a twenty-month sentence for "insulting Islam and the Prophet Mohammad". His daughter Thilleli announced the news on Easter Saturday, 31 March, writing on her Facebook page: "Finally my father… has been allowed back to us. Thank you for your support."
Slimane, a convert from Islam, was arrested on 31 July 2016 for posting a Facebook message about the light of Jesus overcoming the "lie" of Islam and the Prophet Mohammed. On 7 August 2016 he was convicted of insulting Islam and the Prophet Mohammad and sentenced to five years in prison. His sentence was reduced to three years on appeal, and reduced to twenty months following a presidential pardon.
Algerian newspaper El Watan reported that Thilleli and her mother had been on their way to visit him in prison when he called to say he had been released and was waiting for a taxi. They collected him and travelled home together.
"I am filled with joy to be reunited with my family, who have suffered enormously," Slimane said after his release. "It was too much… I suffered a terrible injustice. I did not hurt anyone, I did not kill anyone. I was deprived of my freedom unfairly. I saw unbearable things in prison." He added his thanks for letters of support that came from all over the world.
Slimane's health deteriorated in prison due to his inflammatory rheumatism, and he reportedly suffered aggression from Islamist prisoners. Read his Prisoner Profile.
Increasing persecution
Algeria's Constitution names Islam as the State religion, and the Penal Code criminalises blasphemy against the Prophet Muhammad and denigration of the teachings of Islam. Since late 2017, greater enforcement of these laws has resulted in a wave church closures and the arrest and harassment of Christians.
Twenty-five of the forty-five churches belonging to the Protestant Church of Algeria (l'Eglise Protestante d'Algerie, or EPA) have received notices to comply with new standards or face closure.
Four churches have been closed in the last four months (three EPA churches in the coastal city of Oran, 400 km west of Algiers, and an independent village church in Azagher, near Akbou in the Kabyle region). In each case the authorities cited lack of state approval and non-compliance with building regulations.
On 8 March, a pastor received a fine and a three-month suspended prison sentence for "proselytising". The same day, two brothers who had been found in possession of fifty Bibles in 2015 also received fines and suspended sentences for "proselytising".
(El Watan/Middle East Concern/Religious Liberty Prayer Bulletin/World Watch Monitor)
Share this