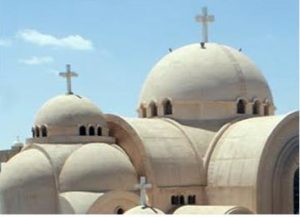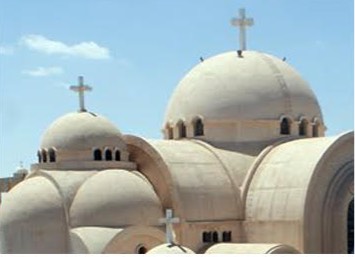 On 2 April, the Cabinet-affiliated committee tasked with assessing the status of unlicensed churches to grant them legality approved a new batch of 74 church buildings and affiliated service buildings.
This is the fifteenth batch to be granted legal status since the committee first met in October 2017, following the passing of the Law for Building and Restoring Churches in August 2016. It brings the number of churches and affiliated buildings approved for legalisation to 1,568, out of a total of 3,730 that applied under the 2016 law. Legalisation becomes final only when approved churches comply with conditions of structural soundness and civil defence and pay the required dues.
The 2016 law was intended to make it quicker and easier to obtain permission to construct and repair church buildings and also to make provision for legalising Egypt's approximately 5,000 unlicenced church buildings. Before the law was passed, it was almost impossible for Egyptian churches to obtain permission from the government to construct or repair buildings, leaving many Christians with no option but to meet for worship in unlicenced premises, where they were sometimes attacked by Muslim mobs.
The committee meeting was led by Prime Minister Mustafa Madbouli and participants included the ministers of justice, local development, housing and parliamentary affairs, and representatives of Christian denominations.
Church buildings closed due to Covid-19
All church buildings and mosques across Egypt have been closed in an attempt to curb the spread of Covid-19. Churches have moved online, enabling Egyptian Christians to continue meeting together to read the Bible, pray, listen to sermons and hold Sunday School and youth groups.
The Coptic Orthodox Holy Synod closed all its churches on 21 March, and on 2 April it announced that the closure had been extended to cover Holy Week and would remain in place "until conditions are stable and the health reasons that led to this suspension come to an end".
In its statement on 2 April, the Coptic Orthodox Church began by quoting Romans 8 v 28 ("And we know that all things work together for good for those who love God, to those who are called according to His purpose") and Romans 12 v 12 ("Rejoicing in hope, patient in tribulation, continuing steadfastly in prayer") and went on to remind members that funeral services are to be attended only by the family of the deceased, that no wedding ceremonies may be held and that priests should continue their pastoral ministry through social media.
The Coptic Orthodox Church, Egypt's largest denomination, is donating EGP 3 million (approximately equivalent to €175,000) to the Tahya Masr or Long Live Egypt crisis relief fund – the church has designated the donation for the purchase of ventilators – and has directed sewing ateliers in all parishes to manufacture garments for medical workers. The Coptic Catholic Church has said it will donate EGP 2 million (approximately €117,000) to the fund, and Egypt's Evangelical Church and Armenian Christian community have each donated EGP 1 million (approximately €58,000).
Up to 7 April, Egypt had recorded 1322 cases of Covid-19, including 85 deaths.
(Watani)
Share this