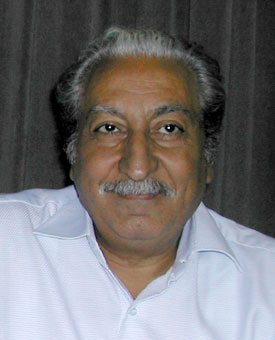 The Egyptian Christian director of a home for troubled Coptic girls went on trial in Cairo this week on charges of holding a 16-year-old Coptic girl against her will and without her parents' permission, and also of trying to rape her.
Shafik Saleh Shafik, 57, claims the case against him is an attempt to close down his recovery ministry among Coptic girls who are being enticed to leave their Christian families and convert to Islam. "The state security police wrote on their report about me that I am a 'very dangerous man,' because I am preaching Christianity," Shafik said.
The case began last September when Magda Refaat Gayed escaped from Shafik's care home the morning after her family placed her there, claiming she was beaten and raped. It was a parish priest who had brought Magda Refaat Gayed to Shafik on September 5, saying that the police had returned the girl to her Coptic family after she had run away with a Muslim boy.
The youngest in a lower middle class family of 10 children, Magda had been reported missing and feared kidnapped. But two weeks later, she was found living with an Islamic group who were teaching her Muslim rituals, promising that the boy who eloped with her would marry her after she converted to Islam. Her traditional Coptic cross tattoo on her wrist had already been surgically removed.
At the request of Magda's male relatives, who were at a loss how to handle her after the police brought her back, Shafik agreed to accept her in his safe-house. But the following morning, Magda escaped from a bedroom window and went to a nearby coffeehouse, where she began screaming, "Christians have beaten and raped me!"
In violation of Egyptian law, police have refused to return the girl to her parents' custody, sending her instead to a facility operated by an Islamic group.
Over the past four years more than 100 girls have been sheltered and restored through Shafik's safe-house ministry Рoperated in close cooperation with parish priests and leaders among Egypt's Coptic clergy. Daily personal counselling, along with teaching them how to pray and experience God's love personally, was coupled with group therapy sessions. The safe-house has now been closed down.(Compass)
Share this