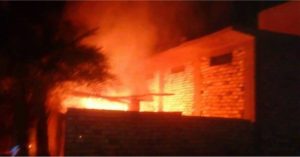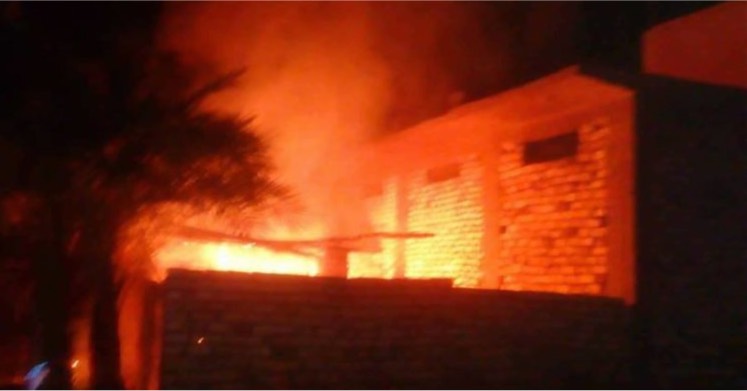 Egyptian churches are being attacked in the wake of government legislation intended to facilitate the granting of church permits. The attacks are being carried out by Islamists intent on ridding their villages of churches, and some have escalated to include stoning and burning of Coptic homes, such as occurred in the Beni Suef village of Meinin (pictured) on 14 April.
The church in Meinin had applied for legal recognition and was attacked by an armed Muslim mob the day the government's Building Authority Committee visited to prepare for legalising its status. Eleven Muslims were arrested, but were acquitted on 22 May; nine Copts were also arrested and were charged with failing to have a church building license. Five of the Copts were held illegally for a month – they were released on 21 May, and one lost his job due to the detention. The church has been temporarily closed down.
Permits
For decades, it was almost impossible to obtain permission from the Egyptian government to construct new church buildings or repair existing ones. Building a mosque requires only a regular planning permit, but until recently building a church required a presidential permit and years of paperwork. Many Copts had no option but to meet for worship in unlicenced premises.
In August 2016, the Egyptian parliament passed the Law for Building and Restoring Churches, intended to make it quicker and easier to obtain permission to construct and repair church buildings and to make provision for legalising the status of the thousands of unlicenced churches. Some 3,730 churches applied for permits.
In October 2017, a cabinet committee met to start work on the legalisation of unlicensed churches, and in January 2018 the Ministry of Housing announced that Christians would be allowed to meet in unlicenced churches while registration applications were processed.
Land began to be allocated for church buildings in new towns or developments and government permits began to be granted, although only a small fraction of the number that applied. As soon as the Building Authority Committee started making site visits to assess applications, extremist Muslims began to object, protest and attack.
Reconciliation meetings
In cases of Muslim attacks on local Christians, it is common practice in Egypt for "reconciliation meetings" to be held between representatives of the two communities. These sessions are a way of calming the situation and settling disputes out of court, but they are unjust to Christians who, having suffered unprovoked attacks, are coerced into signing "agreements" that waive their legal rights.
Local Muslims either refuse to include in the agreement any provision to open a church or they only allow a church to meet on condition that any charges against the attackers are dropped.
Rev Dr Andrea Zaki, head of Egypt's Protestant Church, says he urges clergy not to take part in the sessions because they render the law "absent".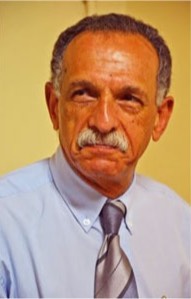 The editor-in-chief of Coptic newspaper Watani, Youssef Sidhom (pictured), wrote on 17 June: "More often than not, the police arrive at the scene of violence only after the attack is over and the culprits have fled. They then resort to the ploy of arresting a number of Copts and Muslims under the pretext that all were involved in the unrest… The police not only commit the grave mistake of treating victim and culprit the same, but also use this ploy to force the victims into 'conciliating' with their attackers in order for the Copts arrested to be set free… their church has been closed down, in defiance of the law, in order to 'maintain social peace'."
Church attacked after applying for legal status
In another typical case, seven Copts were injured when a mob attacked St Mark's Church in Abou El-Shuqaf, Beheira Governorate, near Alexandria, on 26 May 2018. St Mark's has met for the past three years in a three-storey building in the village, and local Copts believe the church was attacked because it had applied for legal status. Rumours had circulated in the village the previous week that the government's Building Authority Committee was planning to inspect the building to prepare for legalising its status.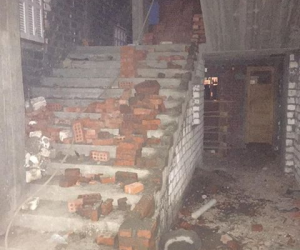 Local Christian Wahid Fahim said that following afternoon prayers at a mosque beside the church, a message inciting an attack was broadcast through the mosque's loudspeakers. He told World Watch Monitor, "A large Muslim mob then gathered in the front of the church building and began pelting it with Molotov cocktails, bricks and stones, while shouting 'Allahu akbar' and chanting slogans against the church. They burnt down the main wooden gate of the church building and another door, and broke some windows."
The mob also threw stones and bricks at Coptic properties near the church building and smashed and overturned the priest's car.
Police arrived two hours after the attack and arrested eleven extremists and nine Copts, including four who had been injured. Local Christian Wagih Moussa told World Watch Monitor the police arrested the Copts, knowing they were innocent, to pressurise them "to reconcile with the Muslim attackers and waive the reports which were made against them" in exchange for their release.
Following the attack, local extremists further threatened the Christians, telling them "We will purify the village of you, oh kafir [infidel]" and setting up a Facebook group – since removed – called "There is no place for Christians in Abou El-Shuqaf village". Comments included threats against Christian villagers and incitements to carry out further attacks. One read: "This is the first day for you Copts; the coming days will be black days for you Copts, God willing."
During the reconciliation meeting that followed the attack, it was agreed that the Copts could continue to hold church services in return for waiving charges against their attackers. It was also agreed that the nine Copts and eleven Muslims would all be released if the priest dropped his case against the men who had vandalised his car.
(Morning Star News/Watani/World Watch Monitor)
Share this