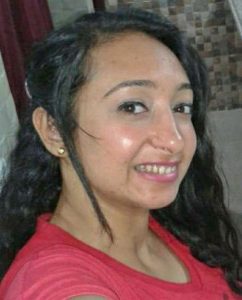 A young Copt from a Cairo suburb is the latest Christian woman to go missing in Egypt.
On the morning of 5 June, Suzan Ashraf Rawy (22) left her home in Al Khosous, a largely Christian town on the outskirts of Cairo, to walk to work. She never arrived at the Coptic Orthodox church where she is employed.
"When she did not return home that evening, her mother called the church," a local Christian leader said. "That is when she discovered Suzan did not arrive at the church in the morning. It is expected that she has been abducted."
This is the third suspected kidnapping in Al Khosous since the accidental shooting of a Muslim on 30 May. Two other young Coptic women disappeared after the incident; their families believe them to have been kidnapped, but have received no communication from any kidnappers.
Suzan's father reportedly said that kidnappers have demanded a large sum of money and have threatened to kill her if it is not paid. The family informed the police and posted her picture on social media, but family and police have found no clues.
The suspected kidnappings followed a shooting that occurred when a Coptic Christian identified only as Bishoy drew a gun during a dispute over money on 30 May and accidentally shot dead a Muslim bystander. Bishoy was taken into police custody, where he remains, and is expected to be charged with manslaughter.
"Since then, the Muslims started to wage revenge attacks on the Christian community living there, especially the women," the local Christian leader said.
Local persecution of Christian women is not new: Muslims have thrown acid in several Christian women's faces for not wearing veils, but local sources say there has been a surge in such attacks in Al Khosous in recent weeks. Local Coptic women are afraid to leave their homes, and a church women's meeting that Suzan attended has been suspended out of fear for the safety of participants.
Christian girls in Egypt have long been at risk of being abducted and forced to convert to Islam and marry their kidnapper. Copts accuse the authorities of complicity and know that the prospect of getting their daughters back is remote. In the majority of cases, their daughters remain with the Muslim community.
Eighteen-year-old Christian woman missing since January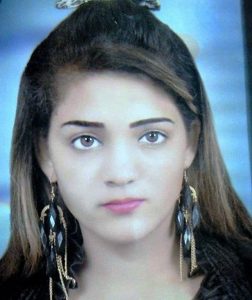 Another young Coptic woman, Hanan Adly Girgis (18), went missing from her home in Esna village, Upper Egypt, on 26 January 2017. Her family accused the police of complicity in her kidnapping after they failed to take action against an alleged suspect who admitted involvement.
Hanan went missing during the night when some of her brothers were away from home watering crops on their land, leaving one brother, Rezeiky, at home with his wife, their elderly mother and Hanan. When the brothers returned home they found the door open and Hanan gone.
Hanan's brothers and their lawyer searched for two days and then made a formal complaint to the police on 28 January, accusing a neighbour, Mohamed Ahmed Nubi Soliman (27), of kidnapping her. Hanan's brother Romany said, "We think this neighbour [Soliman] is one of the kidnappers because he hates us," adding that Soliman had often caused trouble for the family. Prosecutors summoned Soliman and he admitted a connection with the incident, but was released due to lack of evidence.
Rezeiky said Hanan had no reason to leave home: "There was no disagreement between us, she was very happy. She was engaged to a man she'd chosen to be with. They had planned to go and buy jewellery together the following day; and she had just bought new clothes for her cousin's wedding on Sunday."
Hanan's clothes, jewellery, ID card and birth certificate were still in her room. The brothers found one of her slippers near the door and believe she was taken in her night clothes.
The family organised a protest outside the police station demanding an investigation. Romany said, "They promised us many times that they would help return Hanan but they have done nothing. We don't know why they don't help us. Is it because we are Christians, or do they connive with kidnappers to take Christian girls to convert to Islam? We accuse them of apathy and complicity."
The family's lawyer Barsoum Wahba commented, "There is a state of police indifference towards the case of Hanan. They did nothing to help the brothers… Because the victim is a Christian girl we see inaction. It is a farce. We want people to deal with us as human beings and not deal with us as second-class citizens. We feel we have no rights."
Several weeks later, Hanan's brother Rezeiky said he heard from the Civil Status Authority that the national security services were holding Hanan and had given her a new ID card with a Muslim identity. The family went to the national security HQ in Luxor to demand they set Hanan free, but officers denied any knowledge of her whereabouts. Family and friends then protested outside the security office, and Rezeiky said officers came out and attacked the protestors. "They broke the leg of my 23-year-old brother and wounded my older brother, Amir, who's 28," he said, adding that officers "dragged my mother and beat my three aunts" and hurt two other relatives.
The security forces dispersed the crowd and arrested twenty people. Five were released later that day and the rest the next day.
Seventeen-year-old also missing since January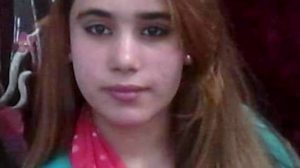 One week into 2017, Coptic Christian Rania Eed Fawzy (17) went missing from her family home in the village of Al Kiati in Minya province, Upper Egypt. Family members filed a complaint with the local police alleging that a Muslim named Rabee Radi Naghi had kidnapped her.
In such cases, according to Coptic sources, the local authorities know where the kidnap victim is being held kept, so Rania's family lawyer sought the help of Attorney General Nabil Ahmed Sadek in Cairo, requesting that she be removed from hiding and delivered to a Christian homeless youth shelters. (The request to deliver her to a shelter was intended to avoid inflaming the situation by humiliating the Muslim community into returning Rania to her home.)
The Attorney General refused to help, however, telling the lawyer, "The girl embraced Islam, what do you want?"
In Egypt, conversion of a minor is illegal, but in kidnapping cases the authorities always accept the Christian girl's "conversion" to Islam. The local District Attorney's office also refused to disclose Rania's location.
(Morning Star News, Christian Post, Release International, Voice of the Copts, World Watch Monitor)
Share this